KnotSnappy
I am the worst user on the platform. Vote for me in the 2020 U.S.
Videos: 396
Video Views: 57,494
Subscribers: 894
BigMushroomFan
I'm a VidLii Moderator. If you have any questions or anything
Videos: 34
Video Views: 9,164
Subscribers: 434
CL21
Hello everyone, and welcome to CL21! I upload commentary videos,
Videos: 68
Video Views: 27,832
Subscribers: 792
NermalCat79
Hi, and welcome to my channel! My "content" is pretty varied, expect
Videos: 13
Video Views: 7,250
Subscribers: 417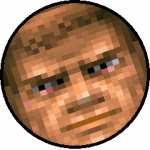 Kippykip
henlo i make cool and epic conteant rate 5 star comment share
Videos: 29
Video Views: 3,290
Subscribers: 114
Videos: 113
Video Views: 8,506
Subscribers: 145
purplemario74
check out my channel to see some new stuff every so often!
Videos: 23
Video Views: 500
Subscribers: 20
pokerman
Hi! I make bloopers, im well known for them around this community,
Videos: 158
Video Views: 6,212
Subscribers: 116