The IVOanimations Productions!
IVOalzuTV Joined: Oct 29, 2017 Last Sign In: 4 weeks ago Subscribers: 65 Video Views: 1,675 Channel Views: 925
Age: 25
It's ya boi IVO, and i'm a 2D Internet Animator/Artist
I've been illustrating and animating in these days for now on, and it's where i can do digital works in someplace elsewhere, and i can do animations too, just because i love to do some cartoons, projects, and collabs. And so i once so ever draw a lot of stuff every week, and every year long, so i help out with people someday even if i'm interested in collabs, and somehow i'd like to do some graphic designings because it's an illusion of movement.

So if you remind me, i call myself IVOanimations or IvoAluminum but whatever you call me, but my Nickname is StickBlueAnimated, so yea.
Occupation: Mouse/Stylus artist
Interests: Drawing, Animating, Battles, Boobs lol
Movies: everything comedy, action, adventures, drama, thriller
Music: Jazz, Rock, Metal, and OCRemix
Books: Visual, and Comics
Contact: stickzero@hotmail.com
RGPAnims
Videos: 2
Video Views: 181
Subscribers: 12
4dojo
Videos: 6
Video Views: 1,500
Subscribers: 347
chrisctoons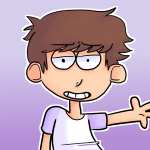 Videos: 5
Video Views: 807
Subscribers: 45
ShadowLeggy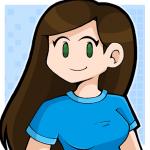 Videos: 66
Video Views: 5,494
Subscribers: 146
3DylanStar
Videos: 57
Video Views: 4,051
Subscribers: 67
Willectro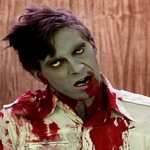 Videos: 0
Video Views: 125
Subscribers: 26