SWN Joined: Mar 18, 2019 Last Sign In: 9 months ago Subscribers: 40 Video Views: 135 Channel Views: 619
Age: 20
╔═╦╗╔╦╗╔═╦═╦╦╦╦╗╔═╗
║╚╣║║║╚╣╚╣╔╣╔╣║╚╣═╣
╠╗║╚╝║║╠╗║╚╣║║║║║═╣
╚═╩══╩═╩═╩═╩╝╚╩═╩═╝
5 Subscribers! 🔓
10 Subscribers! 🔓
20 Subscribers! 🔓
50 Subscribers! 🔒
75 Subscribers! 🔒
100 Subscribers!🔒
Hello, everyone! And welcome to my official channel! I had a previous channel here on VidLii. Some may remember me as "RuthlessIntake" and or "AverageAF". I decided to restart and begin fresh with this one. On YouTube, my channel name is Stuff With Nava, but since it was unfortunately taken here I decided to name myself just NAVA. I later, switched it to what it is right now. Anyways, if you wanna know what I post, here is what I do. I tend to post vlogs, bike related stuff, gaming videos, commentaries, etc. If you wanna see content like this then hit that yellow subscribe button to join the NAVA army! Feel free to add me as well! Peace out! ✌
Other websites I'm on:
Odysee:
https://odysee.com/@StuffWithNava:c
YouTube:
https://m.youtube.com/channel/UCo56wR7_oYVj91b0_ne8o9g
BitView:
http://www.bitview.net/profile.php?user=StuffWithNava
Country: United States
Occupation: Just doing everyday stuff.
Schools: Graduated.
Interests: Video making, bike riding, gaming and football.
Movies: Rocky, Deadpool and Jurassic Park.
Music: 2Pac, Notorious B.I.G, Eminem, NWA, Kendrick Lamar, J Cole, Linkin Park and Green Day.
Books: Diary of a Wimpy Kid and Goosebumps.
TheVideoGamer64
Videos: 425
Video Views: 36,135
Subscribers: 1,484
MusicAndAntiques64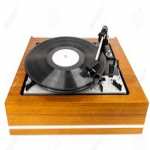 Videos: 67
Video Views: 3,096
Subscribers: 245
NermNelly
Videos: 29
Video Views: 13,190
Subscribers: 628
CL21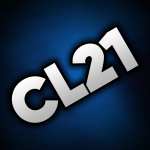 Videos: 80
Video Views: 48,120
Subscribers: 1,632