I am the worst user on the platform. Vote for me in the 2020 U.S. presidential election. #Snappy2020 #MakeVidLiiAmericaAgain
Subscribe to my Vlare.tv account:
https://vlare.tv/u/cNCuvIiM
Occupation: AAAAAAAAAAAA
Schools: ???
Interests: EEEEEEEEEEEEEE
Movies: EEEEEEEEEEEEEE
Music: Sweet Victory
Books: All Quiet on the Western Front
toasty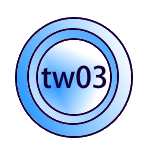 Videos: 55
Video Views: 3,949
Subscribers: 114
NermalCat79
Videos: 13
Video Views: 7,221
Subscribers: 414
AM
Videos: 28
Video Views: 49,802
Subscribers: 936
Xaxe

Videos: 38
Video Views: 2,368
Subscribers: 51
vistafan12
Videos: 76
Video Views: 11,854
Subscribers: 226
Cazzy
Videos: 32
Video Views: 2,110
Subscribers: 549
Playlists

MSeries
(14 hours ago)
Hey KnotSnappy! GAYFAGGOT
(4 days ago)
Let's sing the I Love You Song Together!
Lyrics:
I love you
You love me
We're a happy family
With a great big hug
And a kiss from me to you
Won't you say you love me too

I love you
You love me
We're best friends like friends should be
With a great big hug
And a kiss from me to you
Won't you say you love me too
DoctorDegenerate
(2 weeks ago)
forgot about this place.


been a long time cowpoke.
Ballimatix
(3 weeks ago)
Hey dude can we be friends becuase I used to have a channel called atho2005 but made new account please accept my friend request VidliiHyperLover
(3 weeks ago)
The reason I did this is because I have been trying to succeed on yt since 2012, but without consequence, but then in 2018 I came to the platform Vidlii and realized that I can become famous there! But to no avail ... After a few years I remembered how good I am at hacking and made this bot machine in the hope that if I can push up my channel in a month so that nobody will notice ... Thanks for Your attention .. I wish you a very nice day VidliiHyperLover
(3 weeks ago)
Hello Dear KnotSnappy,
My name is Erik Steinenberg, I am 23 years old, I live in Cologne (Germany) and I am a student of computer science. There, programming was the highest priority, but unfortunately that too is hacking. You probably also noticed that you have since 08.11.2019 many people who subscribe to your channel ... Probably they were happy ... I would have too ... Only it is that all this bots that I am with created a modern bot machine and set it so that they subscribed to people
4TimesJohnny
(1 month ago)
Nightfright has a channel here, do you know what it is called
SkiNet
(1 month ago)
Make Luigi Great Again!
Please
log in
to post a comment!