Three Nintendo Switch Games That I Got Recently!
#Nintendo #NintendoSwitch #NintendoSwitchVideos
In this video of mine, I show all of you the three Nintendo Switch games that I got in 2020. These games are the first games that I got in 2020! I love these Nintendo Switch games that I got recently. These games are amazing and fun to play! I highly recommend checking these games out!

What are the Nintendo Switch games that I got recently? Find out in this video! I got these games on Saturday, January 11th, 2020. This was originally recorded on my new computer and uploaded on here on January 13th, 2020.

I hope you all enjoy this video on my channel! Feel free to subscribe to me on my TheVideoGamer64 channel on here to see more videos on here. Also, feel free to subscribe to me on my MrArcadeRetroGamer64 channel on here to see more videos on here as well. Enjoy the video everyone! :)
More From: TheVideoGamer64
Related Videos
Video Responses (

0

)
Sign in to make a video response
Text Comments (

5

)
Sign in to post a comment
1
@sonicpatch
Yep. Many people might be shocked that I never played any of the other Mega Man games in my life until a few days ago.Since I've played Mega Man 11 on my Nintendo Switch, I'm planning out trying many Mega Man games as possible , because Mega Man 11 is a great game on the Nintendo Switch in my opinion! I agree with you about Mortal Kombat 11 on Nintendo Switch by the way! Cool! Thank you for the recommendation and thank you very much for the recommendation and a kind comment in general. I truly appreciate it a whole lot buddy. I am so glad you enjoyed this latest video of mine. :) :)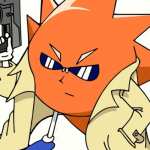 1
Im suprised you havent played any other mega man games! My first Megaman was X, I really liked Megaman 11. Personally my favorite Megaman game is Battle Network 2 or 5 Double Team DS.
Mortal Kombat is a pretty neat game on Switch, although i am pretty lousy at it. I havent played Capt. Toad on the wii U or 3ds, i am interested in the puzzles but what kept me from purchasing it was the replay value. Thats a pretty good haul!! Im glad you liked Megaman 11! You should try Megaman Zero from the collection coming out this year!! Hope you have a good day bud!
0
@Markhoss
You are welcome pal. Yep you're right. Yep I feel the Nintendo Wii U is an underrated console. It never got the credit that it deserved in my opinion! Thanks for saying I deserve comments on my videos. I appreciate it a lot. It truly means a lot to me. Thanks again for the comment on my video! I appreciate your comment and everyone's positive comments on my videos. I am so glad and thankful that you enjoy my videos buddy! :)
1
@Markhoss
Well that is a very good question and that's okay. I understand. I got a gift card from a person and spent it on the three games, that's how I get them. I usually buy retro games and modern games. By the way, your comment means a lot to me my friend. Thank you very much for the kind words on my video. I am truly grateful and happy that you commented on my video. Thank you for the comment again. I hope you enjoyed this video of mine my friend! :)
1
@TheVideoGamer64
Ah I see thanks for the reply so that's how it is for you.:-) I bet since you're a collector it must feel great to get these games especially since they're old because new games don't feel as rewarding, I don't know if it's the same for you personally if I was to get a console nowadays it wouldn't be Playstation or Xbox but probably Wii U since the games feel cute and I love the graphics (yesterday I just found out they stopped support for it...) By the way since you're this happy for my comment I thought I might as well comment more as long as I am creative enough to write it hehe. Well you really deserve these comments bro since I don't think you get comments here often (at least on vidlii from what I've seen) Now I could comment on your YT channel however I think I'll do it here so that you get some minimal support here as well at least! Have an awesome day bro!
1
Hey bro I've got one simple question, how can videogame collectors afford so many to buy games so often? I mean personally I hardly get any new ones I usually just play the same old ones I always had or switch between them once I get bored of that one game but hardly ever do I try something new, especially new games tend to suck a lot. By the way sorry that I don't have anything to say about your video but I thought since this thought came up in my head I might as well comment now since I find it very hard to come up something creative to write for your videos, sorry about that pal but at least now you know why I don't comment, although I will try my best to write on your channel often as long as I keep visiting VidLii.:-)
| | | |
| --- | --- | --- |
| Date: Jan 13, 2020 | Views: 125 | Ratings: 3 |
| Time: | Comments: 5 | Favorites: 1 |