Home Internet Data Caps RANT
My first rant video on Vidlii... I absolutely hate data caps, they are nothing more then a cash grab to the Internet Service Provider. The ISP's think its for customer fairness and/or to prevent "network congestion". Total bull... If it's an option for your Internet Service Provider, go with unlimited data usage. I have been through data caps on home internet before when my mom had capped internet with Rogers Cable before she went unlimited data usage with Rogers Cable, and then canceled her internet service with Rogers Cable. It was an 80GB internet data cap. Trust me, it was horrible being always reminded about it... This is my video rant about it, and I hope that you enjoy the video. Thanks for watching.
More From: TCT101
Related Videos
Video Responses (

0

)
Sign in to make a video response
Text Comments (

11

)
Sign in to post a comment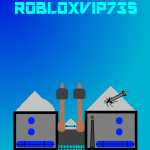 0
@ROBLOXVIP735
communications service provider, which there's a difference-a communications service provider is 10x less restricted than a telecom service provider, so the FCC's recent rules now no longer apply. Yes, we are fundamentally screwed. Also, they've been able to track our web history and sell it to advertisers.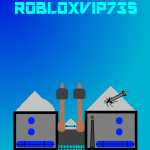 0
Letme tell you about Europe and Asia, where internet is [most of the time] cheap, reliable, fast and has no caps.

I'm American by the ways.
Now let me tell you about my internet.
I swear it fucking autocaps halfway through the month, even if noone uses it, because it get's slower, but may be neighbors. Cox communications is actually not a internet company in America, or if it is, it's very obscure and probably controls the middle east of the United States of America(I'm tired and do not feel like remembering geography lessons.) Internet at best is about 20-40 MBp/s, and often dips into the KBp/s range. And it's slowly coming to the point of CABLE PACKAGES. Not quiet, but very close to that, and that's a pain. Net Neutrality in the United States is currently threatened by the FCC just because Verison won a DICK MEASURING contest(actually, probably closer to bribery of the supreme court) just to say that they weren't a telecom service provider and instead a(continued)
| | | |
| --- | --- | --- |
| Date: Jul 20, 2017 | Views: 279 | Ratings: 17 |
| Time: | Comments: 11 | Favorites: 5 |