THANK YOU NESSIE - Super Mario 64 (Nintendo 64) #5-1 - Nathan Sample Games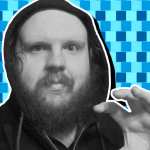 Playing Super Mario 64 for Nintendo 64 Episode 5-1
Support the channel -
https://www.patreon.com/nathansample
About Super Mario 64:
Super Mario 64 is a 3D collect-a-thon platformer developed and published by Nintendo for their Nintendo 64 console. The game's North American release date was September 29, 1996.
About Me:
My name is Nathan Sample and I like the vidya gaems. My favorite games tend to be 3D platformers such as; Sonic Adventure, Banjo Kazooie, Mario Galaxy, etc. I do play a decent variety of games as well. I'm a christian, but I don't pretend to be better than anybody. I strive to make my streams and my VOD content as good and high quality as possible. I sincerely hope that you enjoy my content :)
PS - The URL in the intro and outro bumpers of these old videos is NO LONGER accurate.
The URL for my YouTube channel -
https://www.youtube.com/nathansamplegames
More From: NathanSampleGames
Related Videos
Video Responses (

0

)
Sign in to make a video response
Text Comments (

3

)
Sign in to post a comment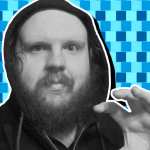 0
Show all 6 replies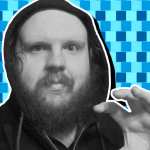 0
Tbh I think "jump scares" are a very lazy way to make a game or a movie scary. They startle you. They get your blood pumping. They make you uncomfortable, but it doesn't feel like they earned the scare in any way, shape, or form. It's just freaky looking crap flying at the screen out of nowhere. I think if horror should be more about atmosphere than giving me a heart attack by having crap jump out.
1
@NathanSample
So true. I mean don't get me wrong games like FNAF are fun in some ways but look at Resident Evil and Silent Hill being all about atmosphere at least with the first games. They're huge successes and didn't need a cheap trick to add the scares. The zombies in RE 1 were scary and the clip when you see the first one all they do is have it turn around. In Silent Hill the fear comes from not knowing what's in the fog or finding a nurse or even Pyramid Head without them having to do anything. I got spooked just from Pyramid Head walking by in one of the games and he wasn't even gonna attack.
| | | |
| --- | --- | --- |
| Date: Mar 31, 2018 | Views: 61 | Ratings: 2 |
| Time: | Comments: 3 | Favorites: 2 |