Laura Pergolizzi (LP) - When We're High (A Night at McKittrick Hotel) - 39151 ko - 4 mn
Laura Pergolizzi, a.k.a LP, was born on 18 March 1981 in Huntington, Long Island (USA). She is a nice singer and songwriter in the rock, pop, indie rock, indie pop, alternative rock music genres. She also plays the guitar and ukulele. She adopted the shortened title -LP- after she graduated from Walt Whitman High School in 1996 and a bit later moved from the suburbs into New York City. About her voice she says - I feel like I've grown a lot as a musician from a very simple instrument-.

All rights belongs to Laura Pergolizzi. Copyright Disclaimer Under Section 107 of the Copyright Act 1976, allowance is made for -fair use-. Notwithstanding the provisions of Sections 106 and 106A, the fair use of a copyrighted work, including such use by reproduction for purposes such as criticism, comment, news reporting, teaching, scholarship, or research, is not an infringement of copyright. Non-profit, educational or personal use tips the balance in favor of fair use.
More From: frederyck
Related Videos
Video Responses (

0

)
Sign in to make a video response
Text Comments (

6

)
Sign in to post a comment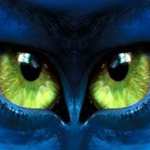 0
@SorteKat
Thank a lot for the comment my friends. You are right she can reach higher notes as she often do during her live shows. Surprising artist she is indeed ! Have a very nice week and be happy. Frederyck..;)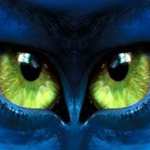 1
Her carreer started when David Lowery of the band -Cracker- saw her performing and in 1998 he featured her on -Cinderella-, a hidden track on the band's album titled -Gentleman's Blues-. Then in 2001, David produced her debut album -Heart-Shaped Scar-, released under label Koch Records. In June 2004 she released her album -Suburban Sprawl & Alcohol-, under label Lightswitch Records, but despite positive reviews from music critics, it failed to get the expected success. In 2006, LP appeared at the music conference -South by Southwest- and reportedly sparked a bidding war amongst major music labels, eventually being signed by L.A. Reid to his Island Def Jam Music Group record label (Universal Music Group). However, due to artistic differences, in 2007 she left the contract and signed with SoBe Entertainment, an independent record label. During 2009, LP started writing songs for other artists, working extensively on the Heidi Montag album, Superficial (Warner Music).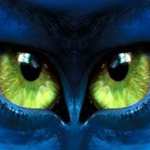 1
She also co-wrote other tracks for and with Heidi, such as the Cathy Dennis co-write -Look How I'm Doin-, -I Do This-, and -Who's That Girl-. Early 2010 she moved to Los Angeles, and signed with RedOne's record label. There her first major breakthrough as a songwriter was co-writing Rihanna's song, -Cheers (Drink to That)-, featured on Rihanna's 5th studio album -Loud-, released on 12 November 2010 Under Def Jam Recordings. The same year, Laura also co-wrote -Beautiful People- sung by Christina Aguilera. She also has been very active as a songwriter for other artists such as Rita Ora (Shine Ya Light), The Veronicas, Cher Lloyd, Ella Henderson, Cher, Leona Lewis and many others...Then, in September 2011, she signed a deal with Warner Bros Records.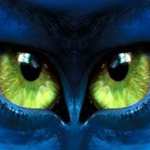 1
In April 2012, she released her first major label album -Into the Wild- a five-song live EP, and started touring extensively including festivals such as SXSW, Bonnaroo, Lollapalooza, Bumbershoot, Tropfest as well as Tokyo's Sonic Boom and London's Hyde Park. In 2012, she became the first female Martin Guitar Ambassador and in May she featured as -Artist of the Week- in Vogue magazine. The following two years, she completed the recording of her 3rd album that included collaborations with Billy Steinberg, Isabella Summers (from Florence & the Machine), Josh Alexander, Claude Kelly, Carl Ryden, etc.. The album produced by Rob Cavallo, Warner Bros, titled -Forever for Now-, was released on 3 June 2014.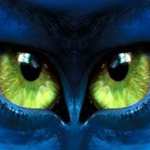 1
In September 2015, she published -Muddy Waters-, and in november -Lost on You-, from her 4th studio album titled -Death Valley- released on 17June 2016. Both songs originate from a collaboration with Mike Del Rio. Laura -LP- is a compulsive whistler (you can listen that in this video) and when she sings acoustically, it's somehow even more soaring and powerful but when she's with her girlfriend, Lauren Ruth Ward (the second girl on the video), the world probably stops turning for a moment due to their perfection.
On 20 September 2016, she sang for the first time in a Paris at 'The Café de la Danse' to present her new album -Lost on you-, which will be released on 9 December 2016. It was during this visit to France that she met Mylène Farmer who offered her to co-write a song, released on 22 June 2018 entitled -N'oublie pas-, composed by LP with lyrics by Mylène Farmer. The clip was shot in Iceland by Laurent Boutonnat. The single ranks immediately N°1 iTunes sales in France.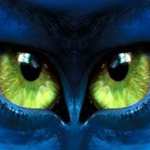 1
All rights belongs to Laura Pergolizzi. Copyright Disclaimer Under Section 107 of the Copyright Act 1976, allowance is made for -fair use-. Notwithstanding the provisions of Sections 106 and 106A, the fair use of a copyrighted work, including such use by reproduction for purposes such as criticism, comment, news reporting, teaching, scholarship, or research, is not an infringement of copyright. Non-profit, educational or personal use tips the balance in favor of fair use.

To know much more about and buy her tracks :
- Labels : Warner Bros. Records
- https://www.iamlp.com/
- http://twitter.com/iamlp
- https://soundcloud.com/iamlpmusic

Video Filmed at : The McKittrick Hotel - Home of Sleep No More - Director/Editor : Kevin Slack
Editing is by LP.
=> https://www.youtube.com/watch?v=N2QtA_aQ02U
| | | |
| --- | --- | --- |
| Date: Nov 23, 2019 | Views: 448 | Ratings: 1 |
| Time: | Comments: 6 | Favorites: 1 |