EPIC Destiny2 Beyond Light Cosmodrome Forsaken Video - MYSTORY Nr34
EPIC Destiny2 Beyond Light Cosmodrome Video - MYSTORY Nr34
Beyond Light Addon Content For Destiny2
New Destiny2 Beyond Light Cosmodrome gameplay.
Beyond Light free version content gameplay.
Amazing Destiny2 addon.
New Cosmodrome showcase.
#Destiny2New, #BeyondLight, #CosmodromeArea, #Video, #EDZ,
#newtraveller, #thelastcity, #newseason, #newlocations,
#moon, #destiny2addon, #freedlc,
#newtuber, #forsaken,
#showcase
PLAYLIST:
https://www.youtube.com/watch?v=hIv8bCqbrhg&list=PLmhDHYU2FnYy3rOGSm6CYt3y8firviVWC&index=2&t=18m39s
https://www.metacafe.com/playlist/17302-12081376
https://www.dailymotion.com/video/x7uc5ek?playlist=x6rmay
_______________ TEXT _______________
The Main Content Section Of This Post
0:00 - DESTINYMMOFPS
Hello World, Hello Viewers!
I decided to do some more of the showcase gameplay but with focus on the Cosmodrome and small parts of the Last City beyond the Traveller.
This is a Destiny2 addon dlc gameplay video.
More From: ATMODEPTH
Related Videos
Video Responses (

0

)
Sign in to make a video response
Text Comments (

1

)
Sign in to post a comment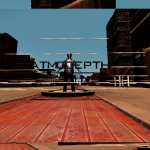 1
Hello World, Hello Viewers!
0:00
Is the start of the video.
WISHLIST:
1. Likes
2. Shares
3. Many multiple comments
4. Subscriptions with notifications
5. Likes on my other videos and watchtime.
6. Sharing my playlist links and rewatch my stuff in the future.
7. Putting my videos in playlists.
8. Adding me to your recommended section and bookmark my pages.
Feel free to enjoy this comment and give me intereaction.
Thank you for interacting and using my content!
Yours Sincerely,
@ATMODEPTH
Signature:
#ATMODEPTH
gaming, fun, creative
https://atmodepth.blogspot.com/p/follow.html
https://www.youtube.com/watch?v=hIv8bCqbrhg&list=PLmhDHYU2FnYynU7-7Qs2eEnzurvAqiuf_&index=1&t=1s
https://atmodepth.blogspot.com/search/label/MAIN-FORMATS%20-%20(%EF%BC%B3%EF%BC%A5%EF%BC%A3%EF%BC%B4%EF%BC%A9%EF%BC%AF%EF%BC%AE)
| | | |
| --- | --- | --- |
| Date: Nov 21, 2020 | Views: 8 | Ratings: 0 |
| Time: | Comments: 1 | Favorites: 1 |