Paramount Feature Presentation Times Scarier Rant + Future plans for my channel.
REMINDER FOR THE SCARY PFP CREW: if you came here just to comment that I'll start another drama with the community just because of me now hating on PFPXTS, then you must stfu, stop being a kid who doesn't know better insults and stop commenting nonsense and toxic stuff. it's not me who wants war, it's you who wants to attract people's attention for that, do you really think i'm a doofus?!

This video is a commentary on the PFPXTS community and how toxic it is as of today.
More From: nsystemz
Related Videos
Video Responses (

0

)
Sign in to make a video response
Text Comments (

5

)
Sign in to post a comment
2
@nsystemz
Before anyone asks, this isn't my actual YouTube channel: https://www.youtube.com/channel/UCoBR1FAOtoWTj4VNBX6wLVA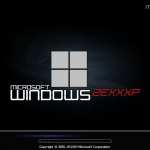 1
@RodneyIsOffline
i've seen that just now, but i'm trying to figure out what his previous username was..
1
@nsystemz
Do you have some of ASACAPRA's pictures before he got terminated?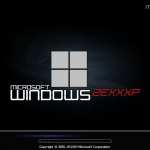 1
2
@nsystemz
SuperWindows78: "Damn that grammar
My response to his comment: "Are you talking about my grammar? Well, let me tell you something. In that video, I was in a hurry and I was going to give up the internet.
Also, yes, my grammar used to be extremely bad back in 2004-2018 because I didn't learn to speak correctly. (even though I've been American since I was born in 2003.)
In 2017-2018, I used to annoy people on the internet until I changed my behavior back in December 2018. Around 2019, my grammar started to get better.
And for those who may find my surname weird, a YouTube user named "asaloverboy7" he has the same last name as mine. And tbh, asaloverboy7 and I are Americans.
Show all 4 replies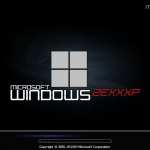 1
@RodneyIsOffline
that was kind of stupid lol, I did watch few of his videos. unfortunately i don't have any of his videos to reupload.
2
@nsystemz
I used to watch ASACAPRA's videos back in 2008 on YouTube, but fortunately I recorded some of his videos before he got banned from YouTube. I even watched his videos back in 2010-2011 on a dead site called "Yahoo! Videos" and I managed to download one of his videos so I reuploaded it to YouTube.
Oh, and a user named "CrazyBrandondorf" reuploaded 2 of his videos. Proof: https://m.youtube.com/watch?v=hGXlfW9ubLs
https://m.youtube.com/watch?v=CH9D0u9Ba1Y
I was really obsessed with him until I told LARDLOGO to review his channel.
Show all 3 replies
1
@nsystemz
Can you make an archive of your old videos like I did?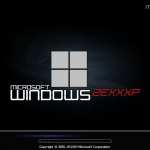 1
@RodneyIsOffline
if I get a chance, however, it's likely not gonna be easy for me since most of my old videos doesn't work with most media players like WMP, MPC-HC, VLC, etc
| | | |
| --- | --- | --- |
| Date: Nov 29, 2020 | Views: 163 | Ratings: 1 |
| Time: | Comments: 5 | Favorites: 1 |