SPAM BOTS: STAY SAFE, STAY PROTECTED, STAY ALERT. | A.T. Andrei Thomas HD V. TV
šŸ""SPAM BOTS - STAY SAFE, STAY PROTECTED, STAY ALERT. šŸ""
šŸ›" SUBSCRIBE ā–ŗ
https://bit.ly/2WrVZrA
| šŸ'‰ MY PREVIOUS VIDEO ā–ŗ
https://youtu.be/o6LPDJmUq44
REMEMBER AFTER SUBSCRIBING TO MY CHANNEL TURN ON THE NOTIFICATION BELL šŸ"" FOR MORE ADDED CONTENT SO YOU WON'T MISS OUT!!.
******************
# HASHTAGS šŸ'‰ | #ATAndreiThomas #youtubersatrisk #evanz11
šŸ"" [DESCRIPTION OF THIS VIDEO] šŸ""
i'm doing videos that i must alert you all to block all these bots and get them reported ASAP all the spam bots here on youtube are not to be trusted.
spam bots like
Timmy
logan
Vakzy
tom
tim
tem
todd
tylarW
Music
Sounds
ximertracks
paran
The Comical Canadian
Tyler Winter
as the list goes on, as these scam artist are not only to known to spam comment people's videos annoyingly on their channels but also hack and phish peoples youtube channels
these spam bots are not here to support you and your videos that you produce, they want our attention for the sake of numbers
More From: ATAndreiThomas
Related Videos
Video Responses (

0

)
Sign in to make a video response
Text Comments (

3

)
Sign in to post a comment
-1
@edray1460
DELETE YOUR ACCOUNT! ha! don't try to downplay. when you comment me, you sounded like kleinerjay. was it not that's he's the one telling people that I have an obssession with minecraft? The same person who comes to other people's channels calming about some stupid KKK. talking about Jesus is not to confuse people. Jesus is ultimate authority. certain unlike ur judgements based on traditional values
Show all 3 replies 0
@iloveanime721
I TOLD YOU, I TOLD YOU THE EDRAY IMPERSONATORS ARE COMING AFTER YOU BECAUSE YOU REFUSE TO LISTEN! YOU'D RATHER FRUSTRATE PEOPLE AND CONFUSE THOSE WHO DO NOT UNDERSTAND ANYTHING ABOUT JESUS/RELIGION! 0
@iloveanime721
you need to get banned again, since you soak up the entire platform! PEDOPHILE NIGGER FAGGOT BITCH!
-1
@atandreithomas
. i wouldn't worry about that fake edray. i know too well about edray's real personality. i'm not going to get involved in any nonsense dramas. anyway, it sucks that happened to you. but the year 2020 is the worse. alot of wrong people behind the internet these days.
-2
as strange as this may sound, I really stop caring about popularity. people aren't like what they use to be. people want to be ur friend just to get to know you and ur information. usually for intentions of evil or make themselves look good just to make u look bad. it's like after 2008 era, everything just gotten worse. More of the trust in people is going more spiral
Show all 6 replies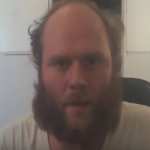 0
@iloveanime721
you refuse to listen, so it's not worth talking to you!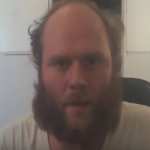 0
@iloveanime721
instead, you always talk about Jesus and confuse everyone!
You better delete your hentai drawings, or I'll choke you by your little neck! NIGGER!
| | | |
| --- | --- | --- |
| Date: May 17, 2020 | Views: 79 | Ratings: 1 |
| Time: | Comments: 3 | Favorites: 1 |