copyripped.mp4
because copyrighted stuff can get you banned.
i hope the mods have heard of fair use
More From: Toomykins
Related Videos
Video Responses (

0

)
Sign in to make a video response
Text Comments (

4

)
Sign in to post a comment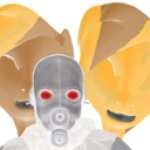 1
@Mal
Wait, One Hundred Fifty One (ひゃくごじゅういち) is the name of the first end theme to the Pokemon anime... Which means the video was just the song. Not fair use at all.
2
17 U.S.C. § 107
Notwithstanding the provisions of sections 17 U.S.C. § 106 and 17 U.S.C. § 106A, the fair use of a copyrighted work, including such use by reproduction in copies or phonorecords or by any other means specified by that section, for purposes such as criticism, comment, news reporting, teaching (including multiple copies for classroom use), scholarship, or research, is not an infringement of copyright. In determining whether the use made of a work in any particular case is a fair use the factors to be considered shall include:

the purpose and character of the use, including whether such use is of a commercial nature or is for nonprofit educational purposes;
the nature of the copyrighted work;
the amount and substantiality of the portion used in relation to the copyrighted work as a whole; and
the effect of the use upon the potential market for or value of the copyrighted work.
The fact that a work is unpublished shall not itself bar a finding of fair use if such findin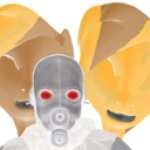 1
@vistafan12
How is reuploading the first ending theme to the Pokemon anime verbatim fair use exactly?
Show all 7 replies 1
@mattwo
When uploaded alone, without any meaning added to it, it doesn't count as fair use.
| | | |
| --- | --- | --- |
| Date: May 13, 2018 | Views: 142 | Ratings: 2 |
| Time: | Comments: 4 | Favorites: 3 |