message regarding coronavirus situation
will coronavirus really ends?
More From: iloveanime721
Related Videos
Video Responses (

0

)
Sign in to make a video response
Text Comments (

5

)
Sign in to post a comment
Show all 3 replies
-1 0
1
my reasons for saying this. becuase his words are spewed. he may not look it, but he's one of them church pastors that supported politicians. in reality, the truth seventh-day adventists is not suppose to align themselves with any political view or presidents. their ways are higher and suppose to support Jesus Christ. in the end when the antichrist...the lost civilization of death and destruction begin to manifest, the unsaved churches will reveal to be the enemies of GOD's saved people
0
@iloveanime721
i only had one beliefs so far...the news is telling lies and people are faking deaths! 0
@Coronavirus
shut up, you and iloveanime721 are not taking it seriously. People are dying and all you care is about religion? It's not funny. Both of you, get your facts straight before making videos and telling lies about the disease!
1
@freebird102
i don't believe that the coronavirus is real. there's lies as well. but the original black plague is very real. GOD allows floods. HE allows calamities such as hurricane harvey among man, woman and child based on they're sinful ways. but in the end the unrepented sinners will be the enemies of the true SDA who walk only with GOD and Jesus Christ
0
@iloveanime721
myth: https://www.medicalnewstoday.com/articles/coronavirus-myths-explored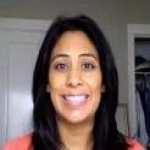 1 0
@ticklishfeet
No one's taking this seriously. People have died and all of you are making up lies on a platform loool. Grow the fuck up.
@iloveanime721
what you read on the coronavirus is fake news. Watch 'real news' before making up lies!
| | | |
| --- | --- | --- |
| Date: Mar 23, 2020 | Views: 57 | Ratings: 1 |
| Time: | Comments: 5 | Favorites: 1 |