The New YouTube Partner Program Guidelines, Destroying Small Content Creators
(NOTE: There were a few rendering glitches in this video. I apologize for that. I did the best I could to make these rendering glitches from a major problem, to a minor problem.)

But yeah these are my thoughts on the new YouTube Partner Program Guidelines, which could destroy small content creators.

(The New YouTube Partner Program Guidelines, Destroying Small Content Creators)
More From: TCT101
Related Videos
Video Responses (

0

)
Sign in to make a video response
Text Comments (

20

)
Sign in to post a comment 6
Man. I'm getting sick and tired of YouTube right now, Fucking hell, what the fuck? Susan and Google? anyway, Fuck the Partner Programs New Policy, Fuck YouTube, Fuck you Susan, like seriously, who the fuck let her be the CEO back in 2014? She's been fucking YouTube up since 2014, and if you use YouTube, stop. Because the CEO is a fucking SJW who likes ruining the site, move to VidLii or BitView, also what I heard in a few days back, I heard that someone is suing Google for being racist against the whites. which that means Google doesn't give respect for white people, Ok. I'm now tired of your bullshit Google, Fuck your piece of shit video sharing site! I'm glad that I found VidLii in June 2017.
-4
░░░░░░███████ ]▄▄▄▄▄▄▄▄ Bob is building a Vidlii army.
▂▄▅███████████▅▄▃▂ ☻/ Bob is against Youtube and Google.
Il███████████████████] /▌ Bob is against Soulless Bureaucrats.
◥⊙▲⊙▲⊙▲⊙▲⊙▲⊙▲⊙◤ / \ Bob stands with those who refuse to be silent. Copy & paste this message in order to take down YouTube.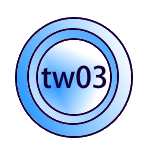 0
Logan joking about a guy who committed suicide - Trending until Logan himself takes it down
Smaller and even medium channels doing nothing wrong - Punished to no end

Seems legit here. Nothing wrong.

-Youtube Staff Logic

*cough cough* We cherish and want to provide all creators on our platform an opportunity to share themselves
1
I'm telling you dude, Susan Wojcicki is a evil corrupted horse face bitch that needs to step down of being the CEO OF YOUTUBE she is worthless at her own job and She is a fucking joke for her to change the partnership program policy and punishing us small content creators is the final straw. She is the female Robber Baron of youtube, she needs to be fucking fired for all our sakes
| | | |
| --- | --- | --- |
| Date: Jan 19, 2018 | Views: 267 | Ratings: 16 |
| Time: | Comments: 20 | Favorites: 5 |