Giusy FERRERI & Federico ZAMPAGLIONE - L'amore mi perseguita - 3mn26
Giuseppa Gaetana Ferreri, a.k.a. Giusy FERRERI and also as Gaetana, was born on 17/18 April 1979 in Palermo (Italy) - 18 is the true date but 17 is administrative registration. She was raised in Abbiategrasso (Province of Milan) where she grew up with parents Alessandro & Teresa, and older brother Michael. She is a nice singer and songwriter who began as a young girl following her passion : singing, and participating in various singing festivals. At age 14 she began to study piano and singing, performing with various cover bands of different styles and genres ranging from Italian and international rock, pop-rock, reaching the southern rock, blues rock and psychedelic blues. She has also studied to play the guitar by herself and wrote her first songs in 1997, at age 18. Giusy said to be inspired by singers such as Linda Perry, Janis Joplin, Fiona Apple, Loredana Berte and Mia Martini.
More From: frederyck
Related Videos
Video Responses (

0

)
Sign in to make a video response
Text Comments (

6

)
Sign in to post a comment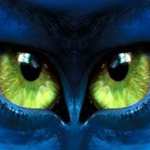 1
1998 saw her recording debut with the self-produced -Woe Is Me- with the signature of Rudolf Minuto her former guitar teacher. In 2002, with AllState51 she published -Won't U be- which will be used in France to accompany a brand of mineral water. The following year she signed her first recording contract with Warner Music Italy. Her debut in May 2005 under the name of -Gaetana-. In January 2006, her contract with Warner expires and, despite the disappointment she decides to continue to devote herself to music. The turning point came in 2008 when she decided to show up at the auditions for the 1rst edition of the talent show X Factor Rai 2, receiving the approval of the public and gaining her a new record deal with Sony BMG It.
In June 2008, her debut EP -by Ferreri- including her single -Non ti Scordar mai di me- ranked the N°1 position of the Italian singles chart for an impressive 60 consecutive weeks. On 28 May 2010 she won the Wind Music's Gold Award for -Fotografie-.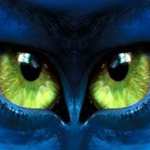 1
In 2011 she published her third and successful album -Il mio Universo-. On 19 June 2015 she participates to the new single of rapper Baby K -Rome-Bangkok-, nominated as Hit of the summer, reaching N° 1 in the Top Digital (11 consecutive weeks) and certified 7 times platinum and Switzerland winning a gold record.

After the release of -Come un'ora fa- Giusy was occupied with her Hits tour beginning on 10 May 2016 at the Auditorium Parco della Musica in Rome. In 2017, she participated in the 62nd Sanremo Festival with -So bad-. The song anticipated the release of her 5fth album -Girotondo-, published on 3 March 2017. On 1rst June 2018 she published the single -Amore e capoeira- which become during several weeks N°1 in Italy. On 18 January 2019 she released the single -Le cose che canto-.
Since 2008 Giusy Ferreri is engaged to the surveyor Andrea Bonomo. On 2 March 2017, Giusy published her pregnancy... then the couple has a daughter named Beatrice, born on 10 September 2017.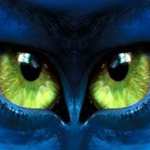 1
Discography of Giusy Ferreri consists of 5 studio albums, 2 compilation albums, 1 extended play,
Albums : Gaetana (14 Nov. 2008) - Fotografie (20 Nov. 2009) - Il mio universo (16 Feb. 2011) - L'attesa (25 Mar. 2014) - Girotondo (3 Mar. 2017).

* Federico ZAMPAGLIONE was born in Rome (Italy) on 29 June 1968 from a family originally from Melito di Porto Salvo (Province of Reggio Calabria). He is a singer & songwriter. In 1989 Zampaglione is one of the founders of the folk and electronic band -Tiromancino-, that has published 9 albums. He is also director and screenwriter.

The official videoclip was directed by Federico Zampaglione himself and published on 24 August 2017 as a preview through the 'Corriere della Sera' website and the next day on the 'Vevo channel' of the singer. The videoclip was set for the whole duration at the Indro Montanelli public gardens in Milan (Italy).
Texts and music by Luca Chiaravalli, Federico Zampaglione and Fabrizio Ferraguzzo.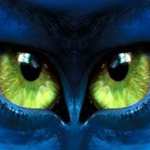 1
All rights belongs to Giusy FERRERI, Federico ZAMPAGLIONE and Fabrizio FERRGUZZO. Copyright Disclaimer Under Section 107 of the Copyright Act 1976, allowance is made for -fair use-. Notwithstanding the provisions of sections 106 and 106A, the fair use of a copyrighted work,including such use by reproduction for purposes such as criticism, comment, news reporting, teaching, scholarship, or research, is not an infringement of copyright. Non-profit, educational or personal use tips the balance in favor of fair use.

To know more about Giusy FERRERI & Federico ZAMPAGLIONE, and buy their tracks :
Labels : Sony Music Italy
- http://www.giusyferreriofficial.it
- https://twitter.com/giusyferreri
- http://www.vevo.com/artist/giusy-ferreri
=> https://open.spotify.com/artist/0dwEXtB6gceh7EO7tCsxhD

- http://www.tiromancino.net
=> https://open.spotify.com/artist/6hVfhenDWtc36gNLmWIRG5

Video editing is by GiusyFerreriVEVO. Visit her channel :
- https://www.youtube.com/watch?v=XIU5fn-ly6A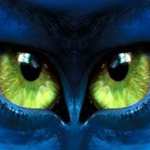 1
'Love haunts me'

Reason falls down
In front of a love
That can't tell anymore
Where it wants to go

You're for me
You're for me
The impossible thought that takes me away
And it's not, it's not rhetorical
When I say that your love haunts me
It haunts me
Love haunts me
And it haunts me
Love haunts me

How cold is reality
When you have a nail inside your heart
I could have you here
But destiny went elsewhere

You're for me
You're for me
The constant desire that takes me away
And there's no logic anymore
When I say that your love haunts me
It haunts me
Love haunts me
And it haunts me
Love haunts me
And in the traffic of the heart

I search in vain for a little peace
But love is tougher, more than me
And I should let go
And start over
But it's love that keeps me here
And brings me back to you
And brings me back to you

Reason falls down
In front of a love

Love haunts me
Love haunts me
It haunts me
Love haunts me
And it brings me back to you...
| | | |
| --- | --- | --- |
| Date: Jul 17, 2019 | Views: 202 | Ratings: 1 |
| Time: | Comments: 6 | Favorites: 0 |