Sniped's Things! (Join The Snipers!) >>>>>>>
Snipe Joined: Nov 02, 2019 Last Sign In: 2 days ago Subscribers: 41 Video Views: 792 Channel Views: 415
Yeah I'm Sniped...
Things I do:
Just making videos for the sake of it =P (2008 style forever!) so yeah... you can join the Snipers by subscribing to mah channelz =D
I own a blooper crew!! check it out here:
https://discord.gg/ywgmR9v
Occupation: Existing at VidLii.com
Schools: Do you seriously want to know 5000 details?
Interests: Browsing the internet, recording, editing, drawing and more
Music: Linkin Park, 009 Sound System, Liam Lynch, Da Shootaz and a bunch of more
purplemario74
Videos: 24
Video Views: 578
Subscribers: 22
pokerman
Videos: 125
Video Views: 5,115
Subscribers: 128
Pivotmasterdx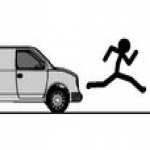 Videos: 11
Video Views: 731
Subscribers: 12