Cool pc builder man, creator of the worst sites on earth like
https://JewTube.xyz
, also creator of epic things like
https://bepis.online
(now in alpha 0.3), advocate of the GNU operating system (often improperly referred to as Linux)
1:17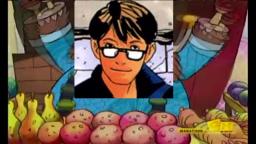 VidLii ban craze in a nutshell
7 months ago
527 views
bumbleby
(3 months ago)
ANOTHER RWBY PERSON OH MY GOD
pie1994
(6 months ago)
im also here
iloveanime721
(7 months ago)
@Sudeurion
uh-uh. that's not how you should do. if you love being an admin, then why run away? what i was doing was the same. i felt hopeless. my parents almost never apporove of me. but you should do the same and stop running. not matter how bad things is. you gotta accept criticism and life's ends no matter how bad it is.
spiderfan
(7 months ago)
Did you ban me from the VidLii discord?
Sudeurion
(7 months ago)
Okay, let me get some things straight. This started with me getting hate for deleting copyrighted content. I've spent about 5 hours A DAY moderating this website for the last few days. Then I get my rank taken away simply because I'm affiliated with JonBot, funnily enough, the IP Jan provided to AM as "proof" doesn't match Jon's actual IP. This comment will either be disliked a ton or deleted, which is fine. I'm just defending myself.
Sudeurion
(7 months ago)
@RoyalKingKyle
Not sure as of right now, I'll be sure to let you know when I have more info. In the mean time, Sign up for alpha access. https://soon.vanillo.co/apply-alpha/
Please
log in
to post a comment!