Toadlover404Lii Joined: May 20, 2018 Last Sign In: 2 months ago Subscribers: 16 Video Views: 267 Channel Views: 229
Age: 15
You're most likely directed here from the Toadlover404 YouTube channel.

Here, you will be getting Text-To-Speech comedy in many different forms, or series, names being MARCE, preMARCE, SamJam, Microsoft Sam Fails, and IGclassics.

New videos under those names will be released a day after the previews are released on this channel.

This channel is also home to a few series that don't exist on its YouTube counterpart, such as TSB Comic Dubs and preMARCE mini.
Connect with Toadlover404Lii
0:12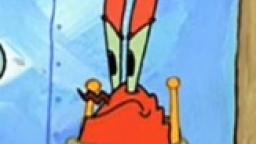 Grrrrrrrrr......SQUIDWARD!!!!! *WARNING LOUD*
9 months ago
43 views
OSSLii
(6 months ago)
Oh hey, Toad!
Please
log in
to post a comment!