kanga Joined: Jul 24, 2017 Last Sign In: 2 days ago Subscribers: 42 Video Views: 545 Channel Views: 1,603
i do thing number one and thing number two.
Recent Activity
kanga reached 40 subs (says 39 for some reason)

(3 weeks ago)

kanga If you call me 'emo' then you're dangerously misconstrued. There is a HUGE difference between emo and some guy with flippy hair that writes melancholic music.

(1 month ago)

kanga nun no bebes bein made

(8 months ago)

kanga fuck

(1 year ago)

kanga I broke the bulletins, shit.

(1 year ago)
DrFlame
(6 months ago)
Trebamo da napravimo okup nas srba ovde, ima nas milion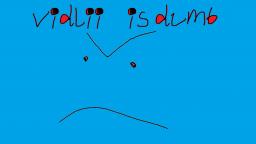 apreese16
(1 year ago)
Another cool background!
ragdoll
(1 year ago)
thanks for the feature, my dude!
apreese16
(1 year ago)
Wow! I definitely agree that u have the best channel design ever! It looks awesome!
Please
log in
to post a comment!