AzureKnightPlays Joined: Jul 02, 2018 Last Sign In: 4 months ago Subscribers: 2 Video Views: 618 Channel Views: 153
Age: 29
Welcome to AzureKnightPlays, a channel focated on no commentary Let's Plays and Gameplays of various types of games, specially retro games.
If you like no commentary Let's Plays and Gameplays, let darkness take you, and become... a part of this channel. Or else, the Nightmare will devour your soul!
Occupation: Playing retro games in emulators on my PC.
Interests: Be a video game collector. This is my ultimate wish.
Movies: RoboCop, The Terminator, Rambo: First Blood, Mad Max and much more oldschool action movies.
Music: Hard Rock, Love Rock, Love Metal, Heavy Metal, Nu Metal, Thrash Metal, Power Metal and other ones.
Books: Bram Stoker's Dracula, The Lord of The Rings, The Hobbit and other ones.
Connect with AzureKnightPlays
TheVideoGamer64
(2 years ago)
Awesome. My favorite Retro systems are the Nintendo 64 and possibly the PlayStation 2. My favorite new console is the PlayStation 4. :)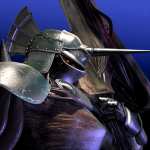 AzureKnightPlays
(2 years ago)
Hi, TheVideoGamer64! Thanks for welcoming me to VidLii! Yes, video games are one of the things I love most in my life! In fact, there are 5 video game systems that are my favorite: Atari, NES, SNES, Arcade and PlayStation, because they were the video game systems I had the most contact in my life. :)
TheVideoGamer64
(2 years ago)
Welcome to VidLii. I see you love video games. I'm a fan of video games too. What's your favorite video game system?
Please
log in
to post a comment!
Recent Activity
AzureKnightPlays became friends with SonicSmash2009

(1 year ago)

AzureKnightPlays became friends with Cazzy

(2 years ago)

AzureKnightPlays became friends with TheVideoGamer64

(2 years ago)