"Comedy in the Air!"

Greetings, one and all! We are OSS Headquarters, a non-profit TTS channel that creates TTS Videos that stand out.

This VidLii channel is sort of like our backup source, but we'll use Wii U Mii sprites here because we feel like that would be a cool throwback in addition to YouTube's old 2008 interface here on VidLii. We also wanna take music out of videos we upload here, since our older video didn't have very much of it.

So what are you waiting for? Hit that subscribe button to get the very latest of our content!
Discuss something with us
2:32

Windows XP Song
1 year ago
391 views





3:24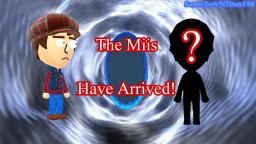 The Miis Have Arrived
1 year ago
68 views





5:48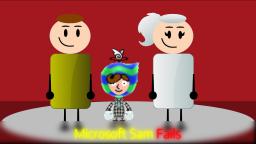 "Baking" | Microsoft Sam Fails
1 year ago
65 views





Recent Activity
OSSLii commented on a video

(1 week ago)




OSSLii commented on a video

(2 months ago)




Are There Any Other Sams I Should K...

Just to quickly note, maybe next time you decide to use our designs, put our older ones (from 2018) into VidLii videos, since that's what we plan on d...

OSSLii commented on a video

(2 months ago)




OSSLii One more request and we might just start working on #FWEOriginalEpisodes 8 sometime in september! And please don't lose hope for #TECKEEMG, #PrjTk2 Episode 2, or #FWEShorts 2. They'll be coming at some point, mark our words!

(3 months ago)

OSSLii commented on a video

(3 months ago) OSSLii
(1 year ago)
UPDATE: In the future, the videos we upload to this channel won't have any music whatsoever. Think of this channel like sort of a "lite" equivalent of our YouTube channel.
Please
log in
to post a comment!