PurpleRainEmoji / Purplecolorz12124
PurpleRainEmoji Joined: Jun 27, 2019 Last Sign In: 2 months ago Subscribers: 9 Video Views: 100 Channel Views: 114
Age: 17
WELCOME TO MY EPIC CHANNEL!!!
Here, you'll find epic dank memes of swagness and reuploads of my taken down stuff!
Hit that subscribe button or else!

╔═╦╗╔╦╗╔═╦═╦╦╦╦╗╔═╗
║╚╣║║║╚╣╚╣╔╣╔╣║╚╣═╣
╠╗║╚╝║║╠╗║╚╣║║║║║═╣
╚═╩══╩═╩═╩═╩╝╚╩═╩═╝

(By the way, I'm mostly active on YouTube. So yeah.)
Occupation: Oh, I'm just a girl! :-)
Schools: High School
Interests: YouTube, drawing, writing, reading, Drawception
Movies: Disney, animation, anything I found interesting, etc.
Music: Everything except trap/hip-hop/rap music
Books: READ ALL OF THE BOOKS!
4:09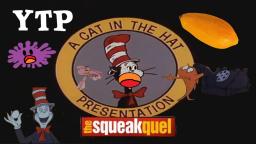 YTP - The Cat in the Hat in the Hat in the Cat: The Squeakquel (COLLAB ENTRY) (With alternate scene)
8 months ago
75 views





0:14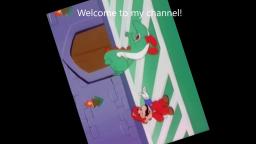 WELCOME TO MY VIDLII CHANNEL!
1 year ago
25 views





Recent Activity
PurpleRainEmoji became friends with theveryedgyyoshi

(6 months ago)

PurpleRainEmoji became friends with J0609

(8 months ago)

PurpleRainEmoji became friends with SneakyBoots

(9 months ago)

PurpleRainEmoji commented on a video

(11 months ago)




PurpleRainEmoji became friends with IanOKeefe

(1 year ago)