Raichibi Joined: Apr 02, 2018 Last Sign In: 2 days ago Subscribers: 24 Video Views: 94 Channel Views: 157
Age: 18
I'm an otaku (hardcore weeb addict) who enjoys anime, manga, games, and talking to others who enjoy them too. I also draw webcomics (link above), make otaku culture related videos, and create cute designs. I'm also a hardcore shipper and fangirl!

Unfortunately, I was not a part of the beginning years of youtube and only started to hang out there in 2012. However, this place looks like a lot of fun of the good times I missed, and I can't wait to be part of the vidlii community and watch it grow into something amazing and unique.
Occupation: Part time ninja, part time mafia - full time badass.
Schools: Evil moneystealing institution called "college"
Interests: Anime | Manga | Playing games | Graphic design art | Pokemon | Cuteness | Mafia work | Foxes | Cooking/Baking | Doing weeb stuff
Movies: 5 Centimeters Per Second | Your Name | Castle in the Sky | Spirited Away | My Neighbor Totoro
Music: Music that comes from anime (openings, closings, soundtracks, etc) | Vocaloid | EUROBEATS!!!!!!!
Books: Naruto | Naruto Shippuden | Fairy Tail | Fruits Basket | Kaichou wa Maid Sama
Contact if ur skillz can handle
Playlists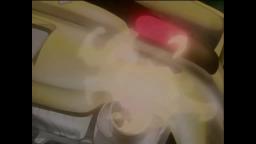 Recent Activity
Raichibi became friends with PlayStation4Gamer64

(2 days ago)

Raichibi became friends with Akemi

(3 days ago)

Raichibi became friends with Alex

(1 week ago)

Raichibi became friends with Hayate

(1 week ago)

Raichibi became friends with OniChan907

(1 week ago)