SaintFox Joined: Mar 03, 2018 Last Sign In: 2 months ago Subscribers: 87 Video Views: 20,392 Channel Views: 1,848
!!!!!!!!TRIGGER WARNING!!!!!!!!!!!


I'm a troll that plays video games.
You'll likely see me shitposting or just being based in general watching little manlets cry over how epic i am while me and the cool lads all have a laugh.

If you're here to cry about how i'm a bad person or be a complete spastic and white knight for actual sad pathetic spergs, or you're some beta autist bronyfag/zoophile having a sook you got a sad life bro.

I don't care, you're a tranny pedo furfag just neck yourself or get your head stomped in on gmod thanks.
Interests: Memes and Trolling
Playlists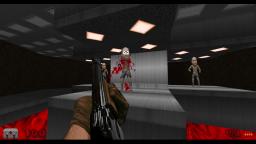 Recent Activity
SaintFox became friends with TheCrescentKlansman

(5 months ago)

SaintFox favorited a video

(5 months ago)




(w.i.p. title) black supremacist en...

a little small preview for a enemy replacement mod that replaces the demons with black supremacist, in this video I show off testing the commander kee...

SaintFox commented on a video

(5 months ago)




MARKIDYER

@doomexpert23 i must be shadowbanned idk. i recently got some weird nonse spam message from an alleged mod, probably just a loser abusing power like v...

SaintFox commented on a video

(5 months ago)




SaintFox commented on a video

(6 months ago)