T0fug3n Joined: May 22, 2018 Last Sign In: 4 days ago Subscribers: 11 Video Views: 734 Channel Views: 135
Age: 19
My videos consist of my thoughts & opinions on the gaming industry (as well as movies) & responding to videos or articles defending their views on gaming.
Occupation: Cool dude who reviews stuff
0:45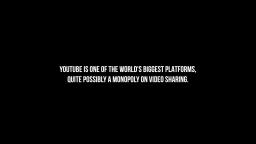 VidLii - Display Yourself (Made by Allanbuzzy) REMASTERED
1 year ago
1,610 views
Recent Activity
T0fug3n So apparently, I can't upload anything on Vidlii except for really short videos, and I have tried contacting them since February. But no response. Not even a reassurance that they would get back to me ASAP. So until then, I can't do anything on Vidlii except post you links outside the platform.

(1 month ago)

T0fug3n Ok, so Ik I promised it would come out on that day, but there was an issue that prevented it from uploading. I'm trying my best to figure what's wrong, and I might have to contact the Vidlii staff before I upload it yet. Sorry for the troubles, but in the meantime, here's the link to the YouTube video: https://www.youtube.com/watch?v=PB_KHcZ0Zrw

(5 months ago)

T0fug3n The BF2 video will be coming out today, I guarantee you that! It might not be as long as my first game critique, but at least I did a good job presenting my views on it. Stay tuned until then!

(5 months ago)

T0fug3n I really apologize for not making the Battlefront 2 classic video yet. I'm gonna be honest, I'm quite lazy due to RDR2, but I'm also working on some other stuff atm (not college tho, don't worry). Hopefully it will come out sooner than later

(6 months ago)

T0fug3n I can't believe I'm blowing up on Vanillo! Btw, check out my page there! https://vanillo.co/T0fug3n

(6 months ago)
Please
log in
to post a comment!