UniversoAnimadoPE Joined: Nov 14, 2019 Last Sign In: 4 months ago Subscribers: 0 Video Views: 51 Channel Views: 9
Age: 14
Muchas gracias por darse una pasada por aquí y muchísimas más sí es que se subscribieron UwU
En este canal se suben reseñas, fandubs, covers y demás tipos de videos que hago por diversión y cuando tengo tiempo.
Todos son bienvenidos :3
Interests: Me gusta mucho dibujar y escribir (sobre todo lo último)
Movies: Kingsman (saga), Shrek (saga), Steven Universe: The Movie, etc.
Music: Todas las canciones de Elton John OwO
Books: Wonder.
Connect with UniversoAnimadoPE
0:16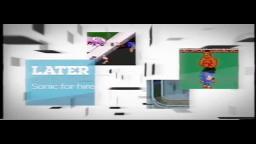 Cartoon Network CHECK it 1.0 Next/Later - South Park - Sonic for Hire (fake obviously)
4 months ago
139 views





0:43
Jesus Approves Of Vidlii
2 years ago
9,454 views





2:23
[Deleted Video] Baby Johny Johny Yes papa Dance | Sing and Dance DO DO SONG - 3D animation Song
1 year ago
18,684 views





There are no comments for this user.
Please
log in
to post a comment!