Age: 14
Occupation: Pooper
Schools: VidLii, I think that's a bit of a personal question.
Interests: Games, Memes, Music, Video Editing, YTP/VLP
Movies: Captain Underpants: The First Epic Movie, Rock Dog, Harry and the Hendersons
Music: Death Grips, BOT1500, 6ix9ine, Gia Farrell, Aphex Twin, Boards of Canada, Squarepusher, bill wurtz, Gramatik, DMX, moe, Yes
Books: Captain Underpants, Wishbone, Wayside School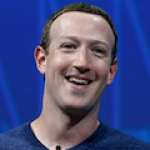 thx
(3 weeks ago)
I'm LimeMetz multiaccount, cheese from Arkansas.
LimeMetz
(3 months ago)
holy shit, i love that sue sakamoto icon! :o
Please
log in
to post a comment!