Welcome to my VidLii channel!
apreese16 Joined: Sep 23, 2017 Last Sign In: 9 hours ago Subscribers: 47 Video Views: 1,389 Channel Views: 1,182
Age: 14
Hi, my name is Aidan, and on my channel I will mainly make Mario plush videos, but sometimes other little things. I would like to give a special thanks to BigMushroomFan, supermariologan (on YouTube), and CrazyMarioBros. I was inspired by them!
--------------------------------------------------
CHANNEL RULES:

1. NO RANDOM FRIEND REQUESTS

(I only accept if I think ur cool, ur subscribed, or I just really like ur avatar. If u break this rule more than 3 times I will block u.

2. NO SPAMMING

(just dont spam plz, I will block u if I have to)

3. ONLY SUBSCRIBE IF U ACTUALLY LIKE MY VIDEOS

(Plz only sub if u actually like my content, I dont want a bunch of inactive subscribers)
--------------------------------------------------
VOICES:

Mario: me
Luigi: Lexi
Mama Luigi: Evan
yellow Toad: Evan
blue Toad: me
Princess Peach: Lexi
Kermit: Nick
Bowser: me
--------------------------------------------------



All Rights Reserved:.
Super Mario © Nintendo

╔╦╦╗╔╦╗
║║║║╠╬╣
║║║║║║║
╚══╝╚╩╝ Copy and paste this on your page if you have a Wii
Occupation: Mario plush videos + random stuff
Schools: Middle school-8th grade
Interests: Making videos, gaming, Mario, shoes, and basketball
Music: 80s pop & oldschool rap
Books: Its rare for me to read a book...
Recent Activity
apreese16 favorited a video

(9 hours ago)




Bennybud - The BEST Troll on Vidlii

There are many trolls that come and go on Vidlii, however this particular troll managed to trick everyone who found him on Vidlii. In the end, he man...

apreese16 commented on a video

(9 hours ago)




apreese16 favorited a video

(12 hours ago)




Super Mario Advance 4:Super Mario B...

This is the E3 2003 Trailer from SMA4:SMB3, And the e-reader is different from the the final Version. First the Vegetable Volley is different, However...

apreese16 commented on a video

(1 day ago)




apreese16 commented on a video

(1 day ago)




(Reupload) Title.wma/Windows xp Wel...

ive been looking at an new (windows 98) computer for my dad's new house, although windows 98 computers seem to cost alot more than what I want to spen...
Playlists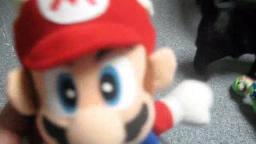 Cazzy
(2 days ago)
It's okay, don't worry about it. I don't expect everyone to accept them!
PlayStation4Gamer64
(4 days ago)
Cool, nothing wrong with that, I love PlayStation and Nintendo and other companies.
Bitcoin
(1 week ago)
nice channel apreese
DancingApples54
(1 week ago)
How did you get your recent activity section to be on the side of your channel layout?
Please
log in
to post a comment!