fireiscool Joined: Mar 17, 2020 Last Sign In: 3 months ago Subscribers: 11 Video Views: 417 Channel Views: 124
Age: 13
hi!! im fireiscool!!! i make roblox and sometimes other videos!!!
what i us to edit:
windows movie maker
what i use to record:
hypercam 2
roblox username: fireiscool
:D thx for visiting my channel!!
9:42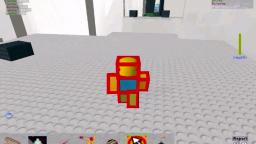 Roblox Bloopers Christmas Special: Christmas CHAOS!!!
4 months ago
16 views





6:45
Windows XP - Installation Music (Rainy Mix)
7 months ago
53 views





There are no comments for this user.
Please
log in
to post a comment!
Recent Activity
fireiscool commented on a video

(4 months ago)




fireiscool favorited a video

(4 months ago)




fireiscool also christmas special uploading :D

(4 months ago)

fireiscool guyz remember that vidlii has a different time zone and i usually upload vids later in the day so it says i upload day after but i dont :P

(4 months ago)

fireiscool commented on a video

(4 months ago)