0:16
happy failed abortion day animaster
8 months ago
143 views





0:18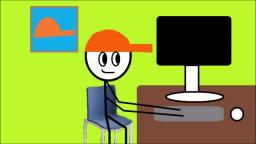 animaster watches hentai confirmed
8 months ago
112 views





Recent Activity
ABlunatic became friends with PumpkinheadGaming

(5 months ago)

ABlunatic commented on a video

(7 months ago)




ABlunatic commented on a video

(7 months ago)




ABlunatic commented on a video

(8 months ago)




ABlunatic commented on a video

(8 months ago)



ABlunatic
(5 months ago)
Animaster has finally got off of VidLii.

Good fucking riddance. Now let's PARTY!
MarioEstevez0Regretz
(7 months ago)
MIRREY ESTAN RE BUENARDOS TUS VIDEAZOS CRACK, LES DI 5 ESTRELLAS A TODOS PORQUE SON BIEN TREMENDOUS.
ABlunatic
(8 months ago)
november 9th = mondo's 15th failed abortion day
ott
(9 months ago)
hi dad
ABlunatic
(9 months ago)
https://www.bitview.net/profile.php?user=blunatic&page=bulletin&id=8669
Please
log in
to post a comment!