Mikhal's Truck Catches! (Niko b)
ANYCKidIceCreamDev Joined: Aug 02, 2022 Last Sign In: 1 month ago Subscribers: 3 Video Views: 600 Channel Views: 53
Age: 18
My Older Channel: Niko b, got terminated by Spreat's Ice Cream Truck Videos, I Got a VidLii Account, So i Can Upload "Ice Cream Truck Content" and Shitposts!
Country: Puerto Rico
Connect with ANYCKidIceCreamDev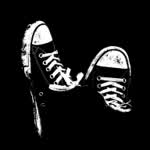 JeffoElRey
(12 months ago)
Yo i dig your videos, nice work.
Please
log in
to post a comment!