────╔╗╔╗╔═╗╔╗╔╗╔══╗────
────║╚╝║║╚╣║║║║║╔╗║────
────║╔╗║║╔╣║╚╣╚╣╚╝║────
════╩╩╩╩╩═╩╩═╩═╩══╩════

██10 *Clumsy / flirty*
███ 20*Creative*
████ 30*Weird / Random*
█████ 40*charming*
██████ 50*Sweet / friendly*
███████ 60*Smart / Fun*
█████████ 70*Fashionable*
██████████ 80*Funny*
███████████ 90*Intellecual*
█████████████ 100*PERFECT

►About me◄
█→Name: joey carbajal
█→Age: 33 and i like to stay that way
█→Favorite Colors: aqua blue
█→Eyes:green
█→Hair color:brown black
█→Favorite animal: cats and dogs
█→Favorite song: i love rock n roll
Country: United States
Recent Activity
JeffoElRey became friends with KexxuPL876

(1 month ago)

JeffoElRey became friends with 207Punchy

(1 month ago)

JeffoElRey commented on a video

(1 month ago)




JeffoElRey became friends with Iloveyouallblessingx

(1 month ago)

JeffoElRey became friends with bottleneck

(3 months ago)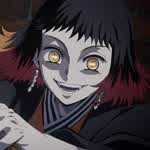 aimwaremugen
(1 month ago)
@JeffoElRey
i made a respond to your comment, because lolwut is going to delete my comment because he is a pussy. but me and some other guy is spamming videos. that is why the upload limit is taking longer to upload than before. this website is garbage, it is best the leave.
RankaBonneyDrop14789
(1 month ago)
It's ridiculous that it's cool. I think it's high because prices are rising now.
RankaBonneyDrop14789
(1 month ago)
I would be happy if you could say that. As you say, I live in Kanagawa Prefecture with Japan people.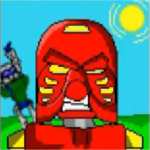 Yoshimasa
(3 months ago)
Yes I have played Tekken. My favorite was Tekken 7 because of Geese Howard being a playable character on that game. I am a big fan of King of Fighters and SNK games in general.
Please
log in
to post a comment!