i like what i like i dont care if you hate the stuff i like and i dont care if you hate me i am who i am i like what i like i hate what i hate
im engaged
my birthday is july 27 im a girl fav color pink fav flower rose fav food pizza fav animal orca fav mythical creature mermaid fav movie anastasia fav anime cardcaptor sakura fav singer nana mizuki fav drink mountain dew religion christian im a girl im kind gentle funny selfless shy brave friendly headstrong mischievous impish strong willed adventurous confident playful smart curious spirited outspoken

i love anime manga and video games a lot i got a account here because youtube is starting to suck i hate google i also hate 4kids and tammy newborn a lot i dont care what you think of me im pro monarchy and i love the romanovs japan and orcas a lot i love adventure and am very smart im a strong person im nice most of the time but i am very scary if you make me mad im also anti orca captivity i love fish and just anything from water
im i have a boyfriend im a shipper i love to make friends my anime love is kyo sohma from fruits basket i love cartoons and don bluth im open minded i love fruits i love to try new stuff i only know english i have autism but im the smart kind i dont post real life info online

i was kamichamakarinfan824/ashley star who is not my real name on youtube but jewtube got rid of me 3 times youtube is gay now
i also cant stand weaaboos come on not all dubs are bad most are good im so sick of people commenting on videos saying the dub sucks then why watch it you also say how the characters sound to old look here japan gives voices to old for characters to and some japanese voices are bad also your not japanese get over it
Interests: anime manga video games art history science shopping swimming reading singing math basketball baseball walking
Movies: anastasia land before time the last unicorn the swan princess free willy an american tail born free the last samurai
Music: nana mizuki ritsuko okazaki yui horie megumi hayashibara aya hirano myco Namie Amuro rica matsumoto LIA
Books: one piece fruits basket gakuen alice shugo chara inuyasha cardcaptor sakura sailor moon tokyo mew mew full moon ouran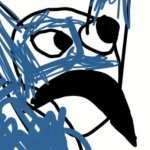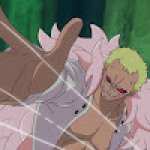 JombsMinion
(1 month ago)
WHO IS THAT GURL ON UR BACKGROUND?
Rin
(1 month ago)
I dunno.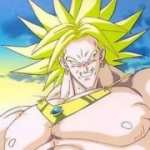 BizarroYoshimasa
(4 months ago)
GREETINGS FOOLS! GIVE US THE DESTRUCTO BEAM OR SUFFER THE BIZARRO CONSEQUENCES!
JombsMinion
(5 months ago)
I will! AKKAKAKAKAKKAAKKAKAKAKKAKAKAKAKKAKAKAKKAKAKAKKAAKAKKAKKAKAKA!
boa654
(5 months ago)
its my birthday
Please
log in
to post a comment!