GAYNALSEXUAL FAGGOT QUEER ENTERTAINMENT
AssFucker69 Joined: May 31, 2019 Last Sign In: 1 year ago Subscribers: 49 Video Views: 3,424 Channel Views: 1,027
Age: 26
HOLY FUCKING SHIT, THIS CHANNEL ONLY CONTAINS GAYNALSEXUAL FAGGOT CONTENT! AVOID IT LIKE THE PLAGUE IF YOU'RE A STRAIGHT MALE WHO PREFERS TITTIES AND PUSSY INSTEAD OF COCKS, BALLSACKS AND ASSHOLES!
Country: Portugal
Occupation: BB gaynalsexual faggot porno video creator
Schools: The University of Drewland
Interests: Explicit uncensored faggot pornos, The Barney Bunch
Movies: Barney Bunch explicit X-rated gaynalsexual fap material
Music: Every single gaynalsexual (musical) act out there
Books: faggot hentai, explicit erotic gaynalsexual novels
GAYNALSEXUAL ASSRAPING HOTLINE
Recent Activity
AssFucker69 became friends with PoopyBarney

(1 year ago)

AssFucker69 became friends with Fireskull19

(3 years ago)

AssFucker69 commented on a video

(3 years ago)




CHAZ FINSTER EXPLICIT BDSM GANG BAN...

@BarneyBunchBlood HE INDEED IS A TOILET SLAVE FAGGOT WHO ENJOYS BEING RAPED IN THE ASS BY DREW PICKLES ON A DAILY BASIS AND BEING HIS TOILET SLAVE FOR...

AssFucker69 commented on a video

(3 years ago)




DICK THE CLOWN EXPLICIT FAGGOT ASSF...

@MisterIncognito69 INDEED! DICK THE CLOWN SHOULD BE USED MORE OFTEN BY OUR SWELL TOILET SLAVE COMRADS, ALONG WITH BIG BIRD, MELVIN AND EVEN CAP'N CRUN...

AssFucker69 commented on a video

(3 years ago)




MISTER INCOGNITO GETS SUPER SWELL

I GOT TO SAY, THIS WAS ONE OF THE SWELLEST FAGGOT BUTTPIRATE-ON-BUTTPIRATE ORGIES I'VE EVER PARTICIPATED IN MY ENTIRE FUCKING LIFE! WE SHOULD DO MORE ...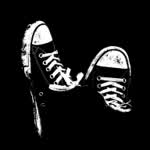 Joey
(3 months ago)
I think you mean lesbian, gay are men who like men.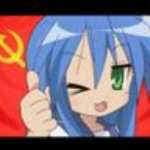 Rummy44
(3 years ago)
Dude were any of you current Barney Bunch fags around during 2005 when it was still Newgrounds only before faggot Wade banned them all, do you guys know Coolboyman/SBC and the Clock Crew/Star Syndicate. Just curious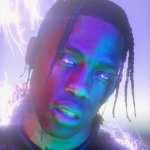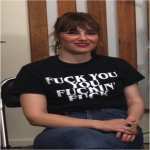 AssFucker69
(3 years ago)
(again, just like characters from an autistically retarded Pooh's Adventures crossover). The only reason I mentioned said exception was the mini-trend I mentioned in my previous comment (not to mention that Savage ended up admitting the videos he and Signus were making were indeed one-shots). However, I still agree with pretty much anything else you said. Characters shouldn't be added by the hundreds/thousands on a whim. It just ruins the fun. I wish everyone in the SC understood this...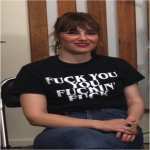 AssFucker69
(3 years ago)
better than I did back then. The addition of new characters to the BB should be a highly planned creative process so said character can be considered not only a creative mark from the part of the user who came up with it, but also someone who should be regarded as special, and thus worth adding to the Barney Bunch, rather than a bunch of generic, worthless and useless faces that happen to be nothing more than insignificant filler without any purpose on the video it's featured in 3/4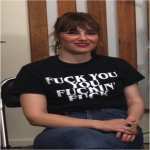 AssFucker69
(3 years ago)
reason for their inclusion. On top of that, such characters end up not contributing to their plots at all, thus making their inclusion even more worthless, just like in those autistically retarded web crossovers I just brought up previously. They're just added to the autistic fest for the sake of, just like you said about 3 years ago, "adding a name to a generic list". This, my good man, is why I understand your concerns 2/3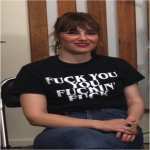 AssFucker69
(3 years ago)
I see that you read my comment on this subject matter! Thanks for your response!

Regarding the autistic low-tier garbage videos with a fuckton of "characters" in them in specific, there's a reason I compared them to the infamous Pooh's Adventures crossovers made by spergs all over the Internet. Both of them happen to include an unnecessarily huge amount of characters that are just shoved into said videos for the sake of having a fuckton of characters, with no valid or even justifiable 1/3
Please
log in
to post a comment!