CreepshowProductions Channel
CreepshowProductions Joined: Jul 15, 2018 Last Sign In: 1 year ago Subscribers: 4 Video Views: 194 Channel Views: 112
Age: 17
I make short films and plan to make a career out of it. I make my movies on a crappy camcorder, so I would like to get a DSLR in the future. So, if you'd like to donate to my Patreon which is
https://www.patreon.com/user?u=12246179
that'd be great! BTW I came here because I realized how bad youtube is.
Interests: Film, Video Editing.
Movies: Halloween (1978), First Blood, Friday the 13th Part 4, One Flew Over the Cuckoo's Nest.
Connect with CreepshowProductions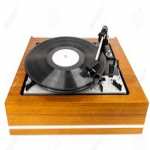 MusicAndAntiques64
(2 years ago)
I friended you because I am being nice and plus I like horror stuff too. :)
Please
log in
to post a comment!