GAY FAGGOT TOILET SLAVE BDSM DUNGEON
FiddlyDiddly Joined: Jan 04, 2020 Last Sign In: 5 hours ago Subscribers: 8 Video Views: 532 Channel Views: 103
THE BARNEY BUNCH KIDNAPPED ME AND FORCED ME TO RECORD PORNOS OF THEM!

FUCK YOU!
STINKY HOMOSEXUAL CHATROOM
4:27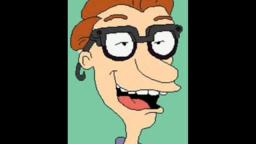 DREW PICKLES FAGGOT ANAL PORN MASSIVE PENIS FUCKS MEN IN THE ASS
2 days ago
14 views





3:15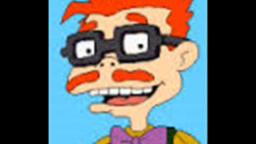 CHARLES FINSTER TAKES IT IN THE ASS BECAUSE HE IS A FAG
1 week ago
19 views





3:31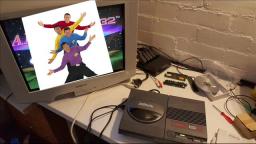 THE WIGGLES ARE ON THE FUCKING AMIGA CD32
1 week ago
37 views DickaroniNCheeze
(1 week ago)
@FiddlyDiddly
HOLY FUCKING SHIT THAT SOUNDS SOOOOOOOOO FUCKING HOT! YOU ARE SO FUCKING SEXY I WANT TO SNIFF YOUR ASS HOLE AND LICK IT AND CUM IN IT AND PISS IN IT AND FINGER IT AND EAT FROM IT AND DRINK FROM IT AND THEN SWALLOW YOUR MAN FLUIDS AND TWIST YOUR NIPPLES AND BITE THEM OFF AND SPIT THEM IN YOUR DADS FACE WHILE HE GIVES ME A REACH AROUND AND TICKLES MY PROSTATE AS I GIGGLE LIKE A LITTLE GIRL AND CUM OUT MY DICK AND WE ALL PLAY NAKED TWISTER IN THE DARK IN A COLD BASEMENT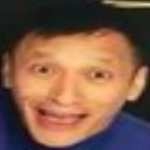 FiddlyDiddly
(2 weeks ago)
@HulkaroniNCheese
I WANT TO FUCKING GRAB YOU BY THE COCK AND PASSIONATELY KISS YOU AND TELL YOU THAT YOU ARE MY BIG STINKY TOILET SLAVE AND THEN STRETCH MY ASSHOLE WIDE OPEN AND RELEASE A WATERFALL OF FECAL MATTER THAT SUBMERGES YOU AND YOU WILL EVENTUALLY DROWN IN THE FLOOD OF SHIT AND I WILL BUTT FUCK YOUR ROTTING DISMEMBERED CORPSE UNTIL MY COCK CATCHES A DEADLY DISEASE AND EVENTUALLY KILLS ME TOO AND THEN WE WILL BOTH GO TO HELL AND HAVE THE DIRTIEST FUCKING ORGY IN EXISTENCE WITH SATAN! DickaroniNCheeze
(2 weeks ago)
@FiddlyDiddly
I FUCKING LOVE YOU SOOOOOOOOO MUCH THAT I WOULD SHOVE MY WHOLE ARM DOWN YOUR THROAT AND OUT YOUR ASSHOLE TO JERK OFF YOUR SEXY COCK AND THEN LET YOU SHIT ALL OVER MY FACE AND I EAT YOUR POOPY AND SWALLOW IT YUMMY CUMMY POOP SALAD!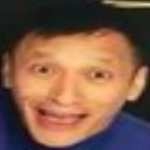 FiddlyDiddly
(2 weeks ago)
@HulkaroniNCheeze
FUCKING GIVE IT TO ME MY SEXY STUD
I WANT TO SHOVE MY DICK IN YOUR EARS AND GIVE YOU A BIG STINKY CLEVELAND STEAMER
AH FUCK I'M ABOUT TO BLOW MY LOAD SIXTY NINE QUINTILLION TIMES
YOU'RE SO FUCKING HOT DickaroniNCheeze
(2 weeks ago)
YOU'RE SO FUCKING HOT AND SEXY I WANT TO FIST YOUR ASSHOLE WHILE CUMMING IN YOUR MOUTH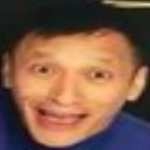 FiddlyDiddly
(2 weeks ago)
@SavageBarneyIsBack
THANK YOU SO MUCH MY GOOD MAN! I JACK OFF TO YOUR CONTENT ON A DAILY BASIS AND IT IS AN HONOUR TO FINALLY BE A MEMBER OF THIS SWELL COMMUNITY!
Please
log in
to post a comment!