Foundmedia23 Joined: Mar 25, 2018 Last Sign In: 2 years ago Subscribers: 8 Video Views: 1,267 Channel Views: 207
Age: 29
These are movies that we found in 10 rather large boxes at an estate sale for 5 bucks a box. It was being held in a barn about 15 miles west of Austin TX. There were some old records (which we also bought) some rusted tools, tons of paint cans, various other bits of old useless junk, and these boxes. The people running the estate sale didn't seem to know that they were there and priced them for us on the spot. The films vary in formats ranging from old 35mm stock reels to betamax. Many of the films are damaged beyond repair but we are trying our best to repair and clean them up. As we dig through the boxes, catalog, and digitize more videos and audio we will post more.
Connect with Foundmedia23
Recent Activity
Foundmedia23 became friends with KnotSnappy

(2 years ago)
enterwebs
(8 months ago)
This is cool. Also I like your profile pic.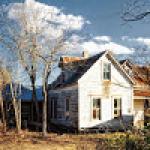 Foundmedia23
(2 years ago)
@KnotSnappy
Hello! Obviously I'm not the original owner of the FoundMedia23 channel, I'm just someone who resubmit the videos to this platform.
KnotSnappy
(2 years ago)
is this the real Foundmedia23? I'd assume not because you're subscribed to Dross, but idk
Please
log in
to post a comment!