Gigachad Joined: May 25, 2023 Last Sign In: 1 month ago Subscribers: 63 Channel Views: 1,553
i quit vidlii and deleted all my videos because they innapropriate and have music in them and i dont want myself and others to get sins from watching my old memes . old desc:"Yo I'm GigaChad aka Jere aka Koawa and I shitpost here. Also if your wondering I sometimes become super active on vidlii and then go missing for awhile but don't worry I will always eventually come back this is just my cycle.
Me and my friends channel:
https://youtube.com/@Void_and_Koawa"
Occupation: shit poster and troll
Schools: Masters degree in slurology from hustlers university
Interests: memes, Linux, Minecraft, Roblox,Islam,vidlii,trolling,
Movies: Axel in harlem and this https://www.vidlii.com/watch?v=W7yE4H8xTE9
Music: This https://www.vidlii.com/watch?v=KvvDRg95d4R
Books: How to win friends and influence people
Gigachad
(1 month ago)
i deleted all my videos because ive been thinking for like the past month now because music and bigotry is haram(sin) in islam it means that i dont want anyone watching the vids i post to get a sin and also me to get a sin since if you provide and help someone do a sin then you get that sin too so this took along time of consideration but i finally did it i deleted all my haram stupid music filled bigoted videos because i realize how filthy it is and only now i got the courage to delete them
Ares6d9
(1 month ago)
I just find it funny that a bisexual jewish nigger is also a homophobic nazi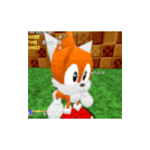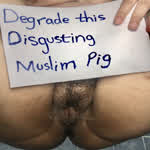 Muhammed
(3 months ago)
I HOPE YOU KILL YOURSELF MUZZIE BITCH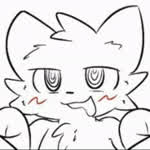 BBC69
(3 months ago)
Go fuck yourself
Please
log in
to post a comment!
Recent Activity
Gigachad became friends with E4io

(2 months ago)

Gigachad became friends with Skips

(2 months ago)

Gigachad became friends with boob74

(2 months ago)

Gigachad became friends with CoffeeDrops

(3 months ago)

Gigachad commented on a video

(3 months ago)