Nakupenda2007 Joined: Jun 23, 2022 Last Sign In: 6 days ago Subscribers: 4 Video Views: 42 Channel Views: 87
Age: 15
#MONKEYSFOREVERS
#ILOVEMONKEYS
#MONKETEAM
Occupation: None
Schools: E. E. S, Nº 11
Interests: None
Movies: None
Music: None
Books: None
Connect with Nakupenda2007
10:16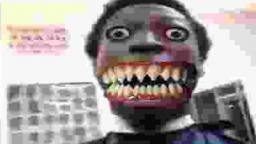 Mr. Incredible Becoming Uncanny || Extended Template 3
1 week ago
42 views





Recent Activity
Nakupenda2007 became friends with antokkum

(5 days ago)

Nakupenda2007 became friends with VincenzoMarinostyle4

(6 days ago)

Nakupenda2007 commented on a video

(6 days ago)




Fire

You horrible, imhumane, filthy creature!

Nakupenda2007 commented on a video

(6 days ago)




Nakupenda2007 commented on a video

(6 days ago)



labor
(4 days ago)
toe crash
sjokoland7
(6 days ago)
there's also Bitview but its full of trolls just like Vidlii.
sjokoland7
(6 days ago)
there was Zippcast, Wenoo, PowerVideoTube etc but its all gone now but it looks like Upload Society is still around: https://chillspot1.com/
there's also Veoh but you need flash to watch videos on there the website is pretty much stuck in the 00s.
Nakupenda2007
(1 week ago)
@sjokoland7
Are there any better video-sharing websites (apart from YouTube) better than this?
sjokoland7
(1 week ago)
I have been harassed by Vidlii trolls since 2018 just because I like Mylar Balloons. the Vidlii community is toxic.
Please
log in
to post a comment!