Roharuel Joined: Apr 28, 2020 Last Sign In: 2 weeks ago Subscribers: 4 Video Views: 181 Channel Views: 103
Greetings, I'm Lesti and this is my melodious space. Now, let these tunes give you unknowable dreams!
¿Ah? Sí, también hablo español. Hago música digital como pasatiempo (entre otros) y aparecí simplemente para compartir poco a poco todo aquello que he logrado completar, solo por si alguien lo encuentra agradable, bueno y/o útil. En fin, música digital no es lo único interesante que puedo hacer, así que tal vez pueda sorprenderte con algo más en un futuro, solo tal vez.
Mi mismo espacio, pero en YouTube:
https://www.youtube.com/channel/UCbsEVXwDP5-ka3-siTH6yHQ
Playlists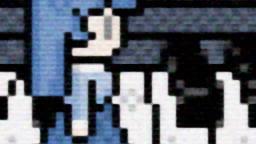 There are no comments for this user.
Please
log in
to post a comment!