Age: 17
Hello everybody, it's SaddleTankEngine65.

Here are some things and TV shows that I like watching:
Thomas the Tank Engine & Friends (Seasons 1-11, and 17-20)
Sailor Moon (Anime) (Both 90's and Crystal)
Scooby-Doo
My Little Pony: Friendship is Magic
Sagwa the Chinese Siamese Cat
Anpanman
Mario
Sonic
Pacman
The Suite Life
Drake and Josh
Shining Time Station
TUGS
Theodore Tugboat
Postman Pat
Fireman Sam
The Wombles
Wallace & Gromit
Pingu
Winnie the Pooh
Charlie Brown
The Backyardigans
Teletubbies
Toddworld
The Simpsons
Family Guy
American Dad
The Cleveland Show
South Park
SpongeBob SquarePants (Seasons 1-5)
Bill Nye the Science Guy
Batman
Total Drama
Doctor Who
Phineas and Ferb
Kim Possible
Dan Vs.
Blue's Clues
Regular Show
Transformers
American Dragon
Dragon Ball (Anime)
Naruto (Anime)
Pokémon (Anime)
Bob the Builder (1998-2011)

Gender: Male

Age: 17

Birth Date: May 20th, 2002
Interests: Thomas & Friends, Sailor Moon, Scooby-Doo, Mario, Sonic, etc.
Movies: Thomas and the Magic Railroad (2000), Sailor Moon R: The Movie (2017), Beauty and the Beast (1991), The Lion King (1994), etc.
Music: Matthew Wilder, Owl City, Carly Rae Jepsen, Eiffel 65, Joan Jett, Simple Plan, Linkin Park, Rick Astley, etc.
Books: The Railway Series, My Thomas Story Library, Sailor Moon Manga, etc.
Connect with SaddleTankEngine65
1:00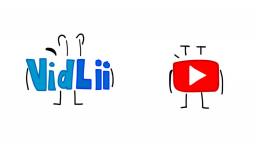 VidLii vs Youtube (Animacreep reupload)
3 months ago
333 views





3:01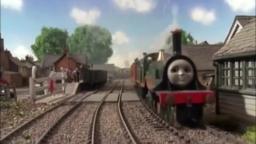 Rules and Regulations Song Remake
3 months ago
23 views





There are no comments for this user.
Please
log in
to post a comment!