everythingawesome Joined: Jan 20, 2018 Last Sign In: 1 year ago Subscribers: 2 Video Views: 168 Channel Views: 78
Age: 34
All original content on EVERYTHING AWESOME! Images are non-copyrighted, as is the music. I talk about everything from lucid dreaming, to computer programming, hurricanes, and I create awesome time lapse music videos synced with music. It's a very artistic and broad channel covering a range of incredibly fascinating topics!
Connect with everythingawesome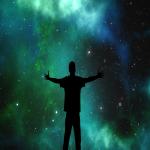 everythingawesome
(1 year ago)
All images are legal to use commercially and have no copyright on them. They originate from pixabay.com and the music is also non-copyrighted and originates from YouTubes database of legal free music. Thanks!
Please
log in
to post a comment!