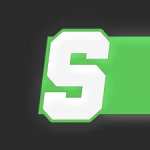 isheldon
(1 year ago)
Yikes, calm it down with the racism act!


Fucking child. mikejackson45
(1 year ago)
Deepkey, im tired of you calling me a nigger all the time! Treatin me dirty? huh! huh! Yea dat rite. Imma bout to whoop that gangsta as!

You fake as fuck bruh! Leave me alone! -_-
Please
log in
to post a comment!