mapo Joined: Dec 15, 2017 Last Sign In: 3 months ago Subscribers: 39 Video Views: 804 Channel Views: 469
Age: 22
vidlii sucks
0:43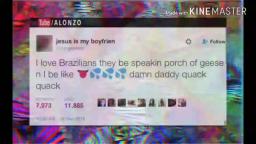 Porch of Geese
1 year ago
176 views





1:57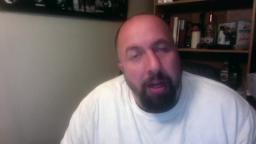 A True Story About Hillary Clinton (WARNING: DISTURBING!)
2 years ago
218 views





Recent Activity
mapo commented on a video

(1 year ago)




mapo favorited a video

(1 year ago)




Porch of Geese

I have had this tweet stuck in my head for days Dedicated to my lil' sis, who says she wants to study Porchofgeese when she gets into high school

mapo commented on a video

(2 years ago)




mapo favorited a video

(2 years ago)




mapo commented on a video

(2 years ago)



Coolguy200
(3 months ago)
come back to this dimension please
666
(1 year ago)
hey freue Krank
mapo
(1 year ago)
have you seen those bad fucking vidlii poops? they are bottom level garbage. they are not even funny in a ironic sense either!
mapo
(1 year ago)
wow vidlii poops are fucking shit
mapo
(2 years ago)
I don't need friends! They disappoint me!
mapo
(2 years ago)
My comments are the worst! <3
4dojo
(2 years ago)
Hello Larry. Welcome to vidlii :)
Please
log in
to post a comment!