pedrolucas Joined: Aug 20, 2019 Last Sign In: 8 hours ago Subscribers: 12 Video Views: 946 Channel Views: 188
Age: 14
you said he's was scared of me?
i mean, i don't see what he sees
but maybe it's 'cause i'm wearing your cologne.
iae jovem, entra ae no meu servidor do discord
https://discord.gg/MA9yDHv
entra pfv aaaaaaaa, quase nunca ngm fala la e o servidor ta morto, me ajuda ae AAA
Playlists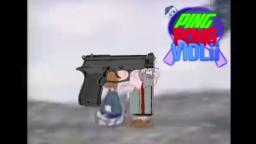 Please
log in
to post a comment!
Recent Activity
pedrolucas commented on a video

(12 hours ago)




pedrolucas favorited a video

(12 hours ago)




pedrolucas became friends with guest

(14 hours ago)

pedrolucas commented on a video

(1 day ago)




pedrolucas commented on a video

(1 day ago)