COPPA won't harm YT! It'll actually be BENEFICIAL! (Great news)
True, no need to quit YT, thank me later.
More From: LucasDeVyondAnimator
Related Videos
Video Responses (

0

)
Sign in to make a video response
Text Comments (

7

)
Sign in to post a comment 0
Like I said, you're bluffing...

Our Constitution only restricts the powers between the branches of the federal government it created. Only the Bill of Rights drew the in/famous "fine line" between the individual states and the feds. It drew no lines between political parties and the feds, corporations and the feds, private financial groups and the feds (or at best, did it poorly), native peoples and the new nation, migrating and colonial Americans, animals and plants and the humans who share the land with them, male and female, rural and urban development, the religious and secular ideals (Bill of Rights? maybe, but poorly), slaves and their masters (or at best, poorly) or children and their elders. This is not only visibly unhealthy for a truly functioning free, liberal and elective democracy, but rather, also has more in common with an authoritative regime than a visibly libertarian one. It even shows "like hostile parent (British Empire), like unrepentant child (America)." 0
Y'all are still joking...

You think America will last forever. (BTW, it won't.)

The Republican Party has basically collapsed, and the Democratic Party is crumbling. Our so-called "checks-and-balances" system is laughable because it only restricts the various federal branches of government in basic ways. It does nothing advanced nor does it place restrictions on the urban hyper overdevelopment of the past 75+ years since the close of WW2. Back then, even people living in the supposed-to-be "inner cities" generally knew how to garden, cook, build, stay visibly healthy and think for themselves and the common good. Today however, most people can't even find or draw an American map correctly. In old times, so-named "lady fashion" was at least remotely humble. Today however, it's an utter crock of shit as parents and elders know less than ever about proper family rearing. Instead of people who want to marry, we have off-the-scale abortion and divorce rates among the OECD powers.
0
Show all 3 replies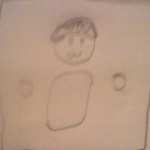 0
0
1
Show all 6 replies
2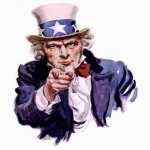 0
@MammothSupremacy55
Wassup? This is Merit Host from YouTube. I thought about it for a bit and decided to set up shop here in case anything happens to my YouTube channel.
Show all 5 replies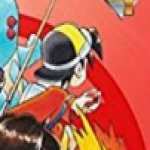 0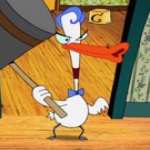 2
@SoldeOuro
The old YouTube (which this site imitates) was just better anyway.
| | | |
| --- | --- | --- |
| Date: Dec 05, 2019 | Views: 94 | Ratings: 2 |
| Time: | Comments: 7 | Favorites: 1 |