What's going on
More From: Strmd12
Related Videos
Video Responses (

0

)
Sign in to make a video response
Text Comments (

4

)
Sign in to post a comment 6
@Mondo099TM
he also created all the channels on me and instead he joined vtp. UTTP is YouTubeTrollPolice (UTUBETROLLPOLICE), so bye.
-1
@Mondo099
>"stop being asshole"
>proceeded to flame me because i said you couldn't take criticism
>encourages suicide, it didn't happen but you thought it would happen
>proceeded to spam under AntiVidliiTrollPolice and STSDGL, yes i know they're your alts, including 666 and Sonic.exe
>use numa's death as a threat
I have no hope on your improvement, i hope you get banned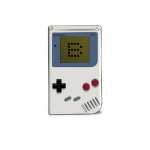 1
I am avoiding all this Vidlii drama since it seems very weird how everyone is not doing anything to resolve the situations that are occurring. Like I said before, one of my friends (Who is against Mondo099) said that he can't take criticism and started attacking him and it spiraled into a civil war (As in the same website in a war with itself, like a country in at war with itself) I don't get why it has come down to this though. I agree with my friend to some degree though. Learning how to take criticism is something you need on the internet now, as videos are becoming of higher quality, the need for higher quality videos is rising, meaning that videos in the style of 2008 videos will be left in the dust, and it could help people grow. Overall, my stance on this entire situation is that Mondo should learn how to take criticism and for everyone who is involved to calm down and to make this entire war end in just a small DM chain.
Show all 3 replies 4
@Mondo099TM
also i agre with Bloxed. if I don't even learn how to take criticism, even the one that started the war on VidLii. even VTP started the war against me. CloudzripUTTP was a troll who was trying to create a billions account on me for spamming me in channel comments with his VTP Accounts. people when i cannot take criticism, also that crazy spammer. also I'm not worse than jeremyponnie1999, Dot said on discord from my server that he is a liar. STSDGL was have more accounts to 1 star bomb and dislike bomb comments to stop this on this site. also VidLii is start to die. how to take criticism?. as not said if xan and stsdgl can stop my haters?. I was getting mad with dot for made his video. Adrian888 was a retard who he says the n word like retard and he was getting mad with magik and other people. also he wont to say the n word. so i cannot attack this people. 5
@Mondo099TM
also numa didnt die. it was joke. i dont know when amflosh94/SmileyKing blocked me again. if me and stsdgl are can stop it on this site. also soapier was uploaded porn on vidlii. I remember when VTP Spammed porn and gore from vidlii. also in 3 july a guy made his alts to 1 star bomb and spamming me to quit vidlii. also i am back in 3 july and i made my apologies message to people when are hating me. also this is not a fake apologies. its real. i told numa to kill himself and numa didnt die. also i made blog from my wiki to vote to stop VTP and my haters. this is my response for you and bloxed.
also Thanks for reading my comments.
- mondo
| | | |
| --- | --- | --- |
| Date: Jul 26, 2019 | Views: 62 | Ratings: 2 |
| Time: | Comments: 4 | Favorites: 1 |