4dojo Joined: Sep 03, 2017 Last Sign In: 9 hours ago Subscribers: 459 Video Views: 2,105 Channel Views: 10,189
Country: United States
Occupation: Nurse
Schools: Orange County Community College iloveanime721
(5 days ago)
most of the users because of the deviantart draw, at that time, i was going through some really rough patch. my brother and i didn't get along when we was little. after my older brother was killed as a teenager, our relationship went sour. we're close though. but my mom and dad was harsh. most of their arguments, they put us kids in the middle of it. the deviantart draws, edray and darkscythe took me as a pedophile. that's how the community turned on me iloveanime721
(5 days ago)
and i wanted to speak veitnamese. i got jeoalous watching that movie. being black, i used to struggle with my identity on how blacks portrayed as ghetto and bad, i hatedcthat and suffered depression growing up. that's part of the reason why everyone hates me now. i guess i went overboard because of even the grown ups in my family treated us horrible back then. my parents would talk us down due to being the youngest iloveanime721
(5 days ago)
hi. are you there? i wanted to do another voice. i admit. i'm overly shy so i get forzen. this movie i use to watch growing up called catfish in black bean sauce, there's this one scene that this little girl crying because she had to be separated from her family. a veitnamese cultule film. when i was growing up, it hit me pretty hard. i remeber i was at campus, and i get those thoughts. people was staring at me back then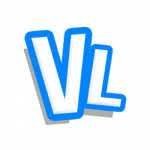 Loneliness
(1 week ago)
Yes. It is from a animed called Chainsaw man. It's about demon hunters.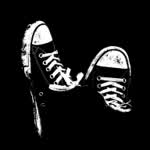 Joey
(1 week ago)
Agreed i mean my ex had bi polar but she never took her medication and she always would flip out to anything especially if another woman talked to me. unfortunately it was in buffalo ny and well protection laws for women are always favor to them no matter what situation. sometimes living in the united states is like living in a communist country.
Loneliness
(1 week ago)
It's actually a chainsaw-demon called Pochita.
Please
log in
to post a comment!