0:42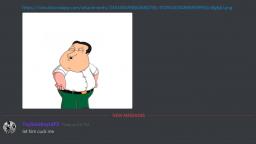 49.5 Comic 1
3 years ago
47 views Appledoo
(3 years ago)
: (

I mean, there's always Guitar Hero Live for the Wii U...
4dojo
(3 years ago)
There's my problem. The newest console I have is a wii u. It feels like there'smaybe 5 worth while games for the whole system D: Appledoo
(3 years ago)
Edit to my previous comment: I just looked up the setlist and recognize two more songs: Tie Your Mother Down by Queen, and Paint it Black by The Rolling Stones. Appledoo
(3 years ago)
@4dojo
Actually, they released Rock Band 4 for the Xbox One and PS4 with the regular controllers you used on the 360/PS3, however most of the songs I don't recognize.
If you had RB1, and RB2 exported, you can use those songs in it. As well, you can export Rock Band 3 for $10.
Guitar Hero Live's kinda worse. It has a new 6 button controller, 2 rows of 3 notes, and almost all of the songs on the setlist are indie-rock.
The only song I do recognize is "Won't Get Fooled Again", sadly.
4dojo
(3 years ago)
I miss the days of rock band and guitar hero. They don't seem to make those games anymore.
Please
log in
to post a comment!