Connect with GAMEGUYOFTHEWILD
1:54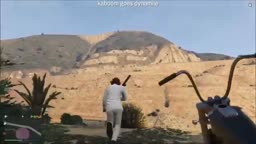 this is why you dont kill me in GTA Online
4 months ago
45 views
Recent Activity
GAMEGUYOFTHEWILD became friends with iamqqqqqqq

(3 months ago)

GAMEGUYOFTHEWILD became friends with TheVideoGamer64

(4 months ago)

GAMEGUYOFTHEWILD pretty lit dudes

(4 months ago)

GAMEGUYOFTHEWILD tryin' out Fortnite on PS4, better be good :P

(4 months ago)
toasty
(2 months ago)
FUCK YOU WATCH BARNEY!!!
unclegoobus
(3 months ago)
pardon my language, but quit being a nigger
edray1416
(3 months ago)
I do not stand by those videos for good reason. I didn't even authorize anybody to upload those videos, which is why the person who imitated me got banned. Have a good day.
TheVideoGamer64
(4 months ago)
Oh ok and I've been doing good, just chilling. I was SegaSaturnGamer48 on it. Do you remember me?
Please
log in
to post a comment!